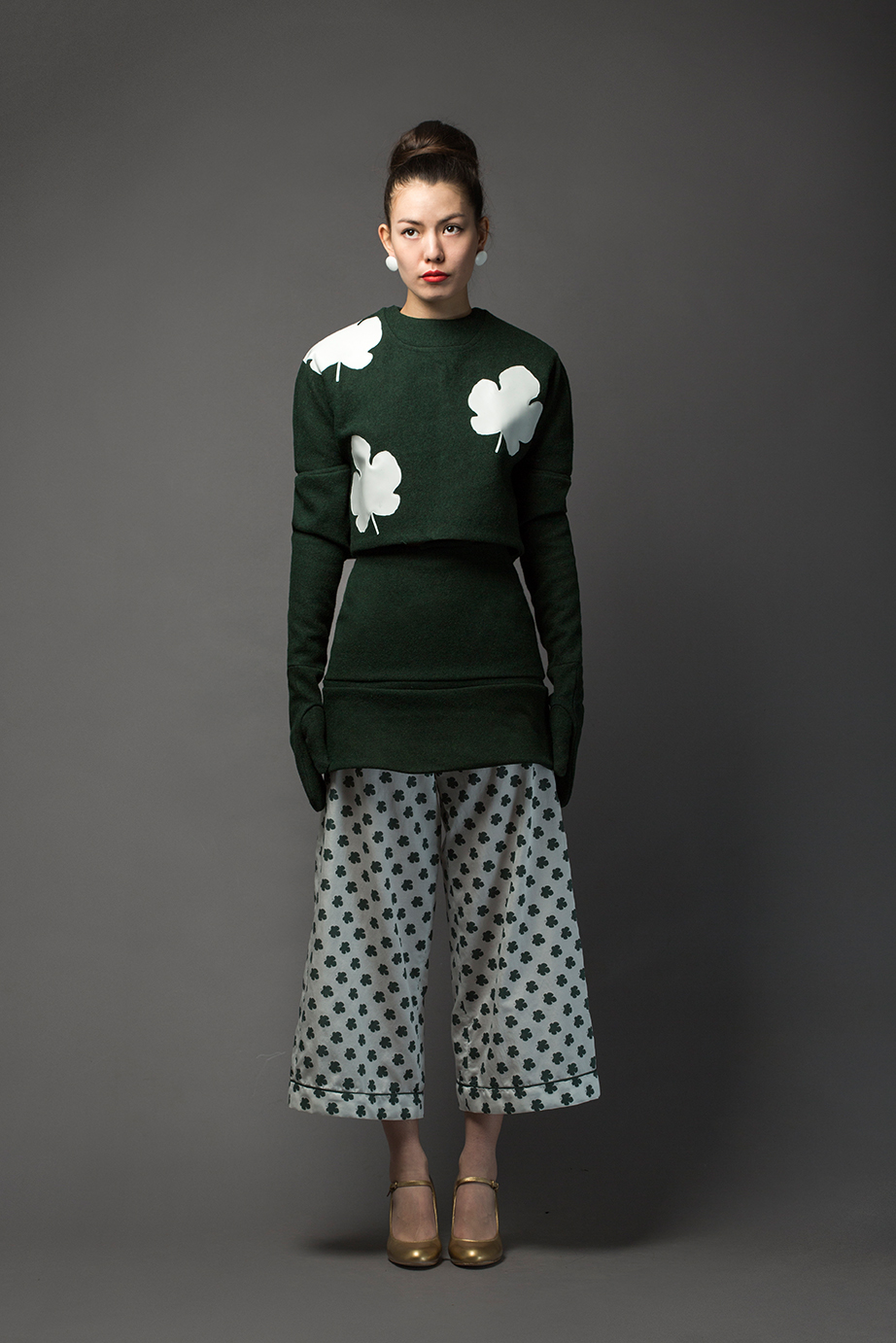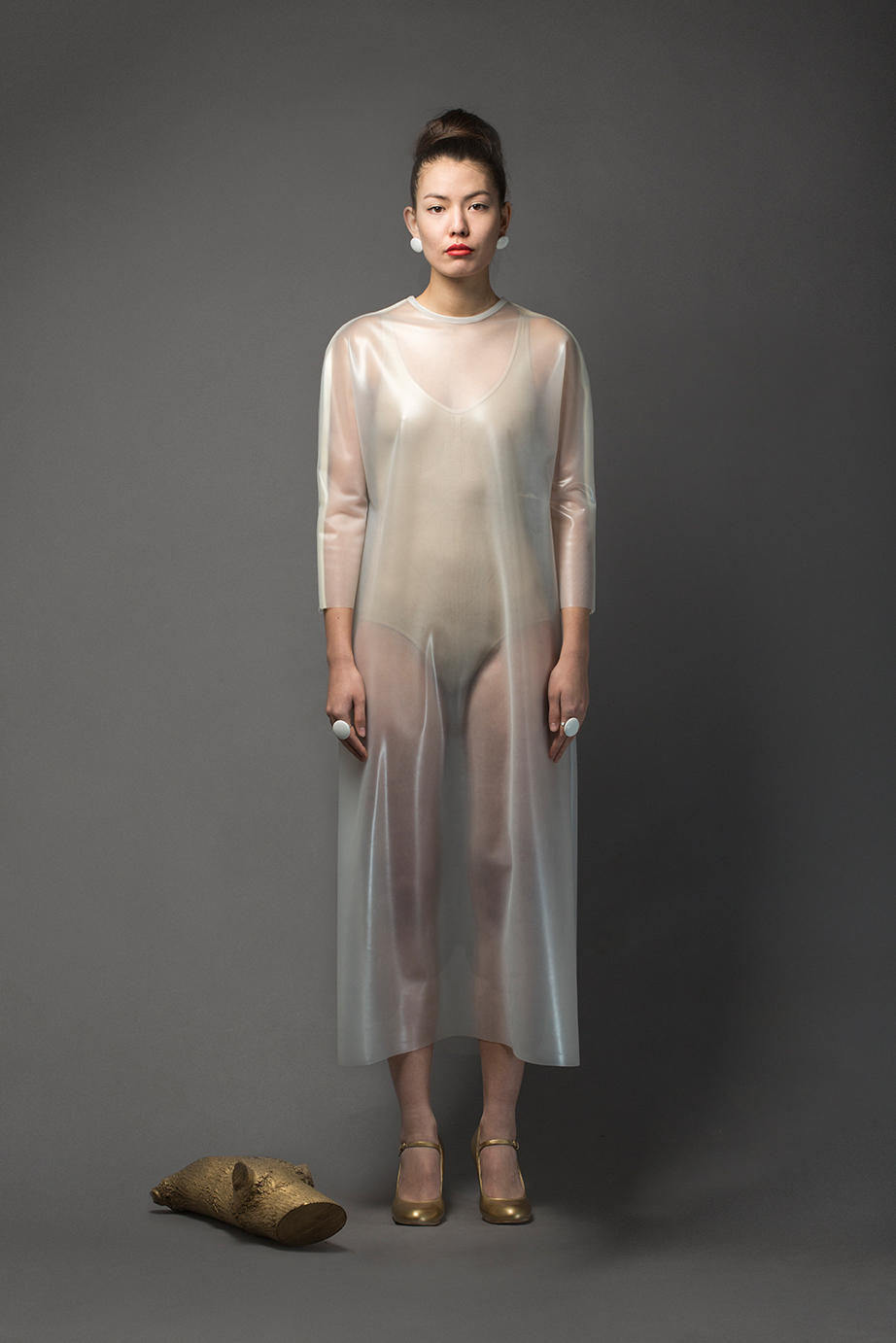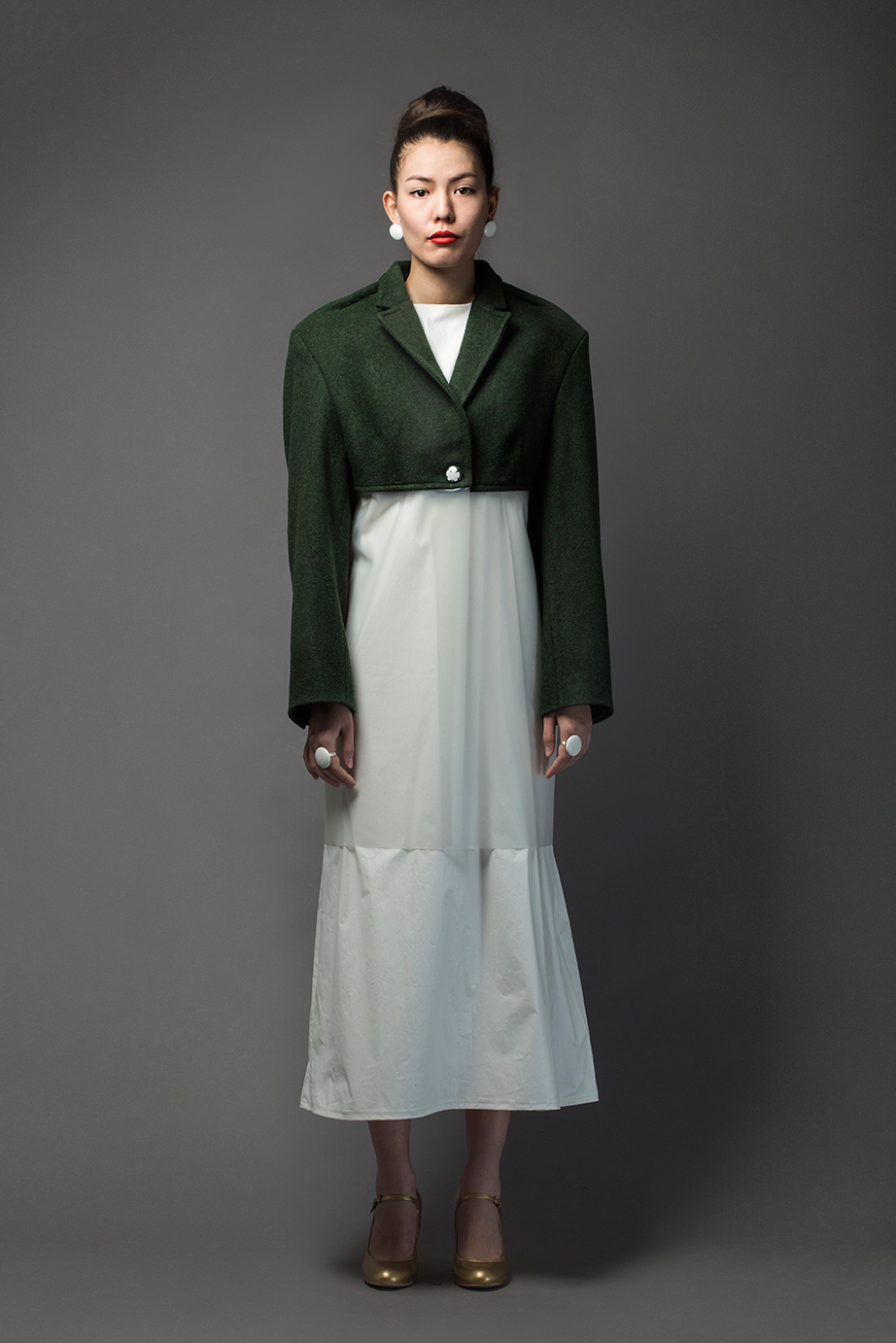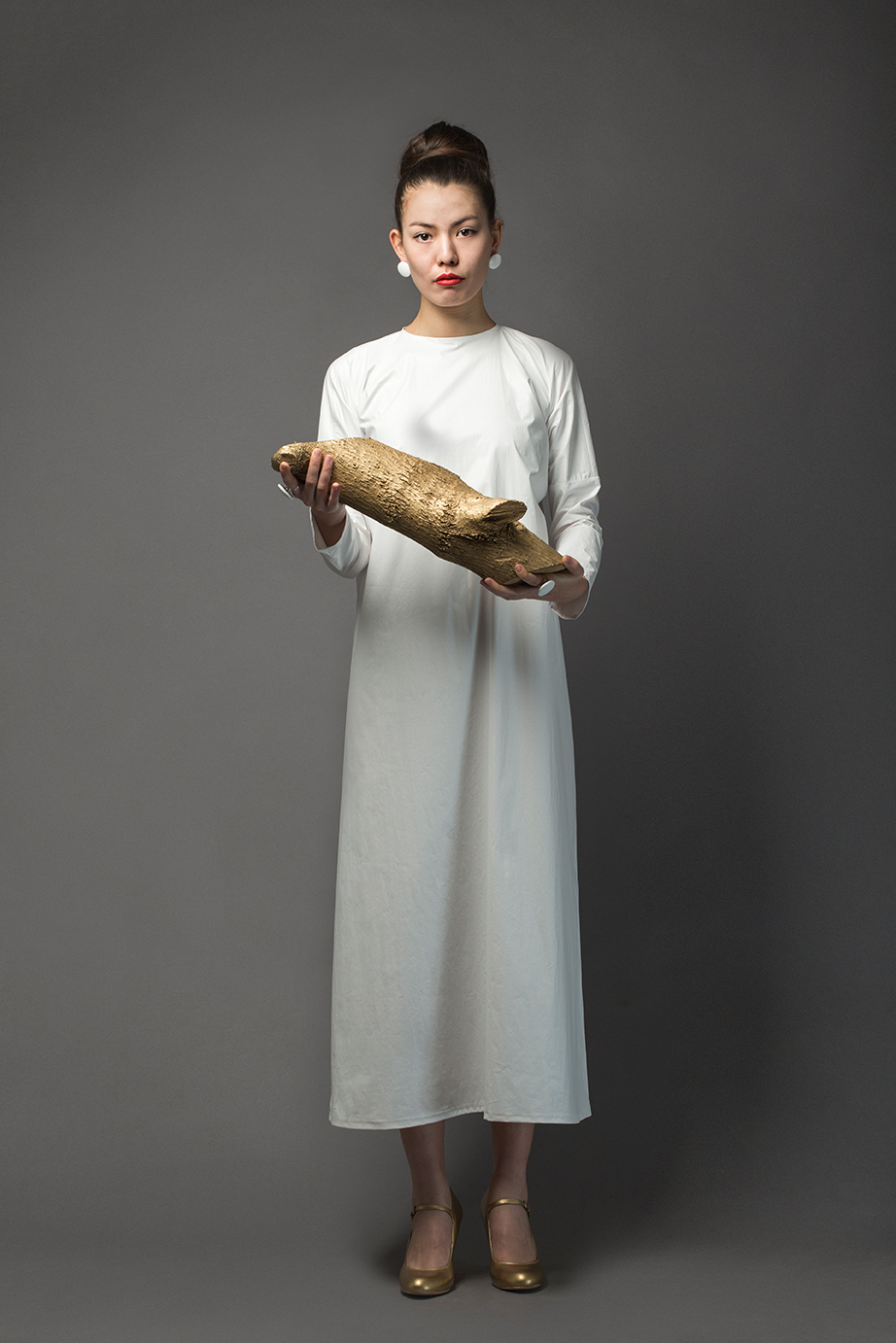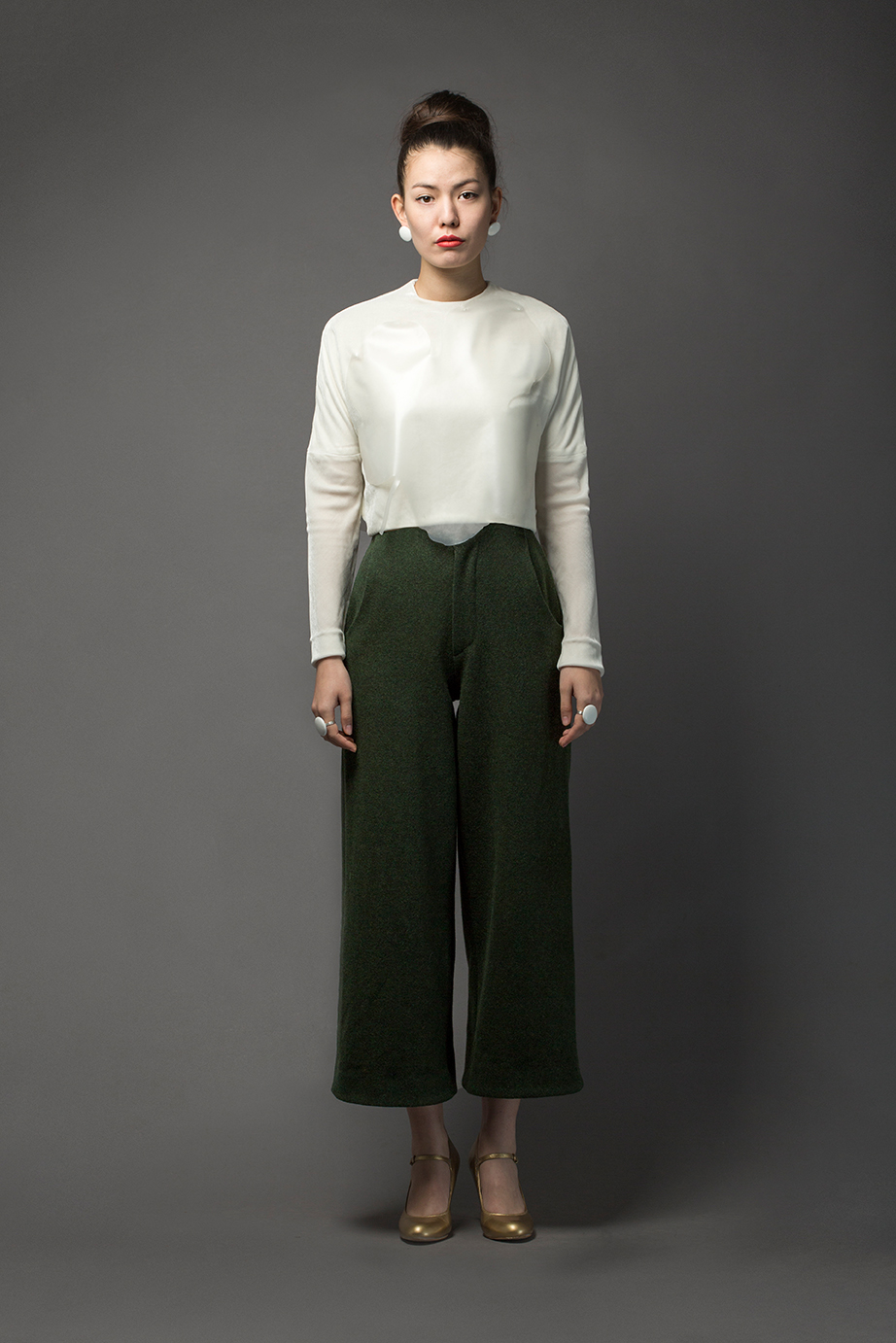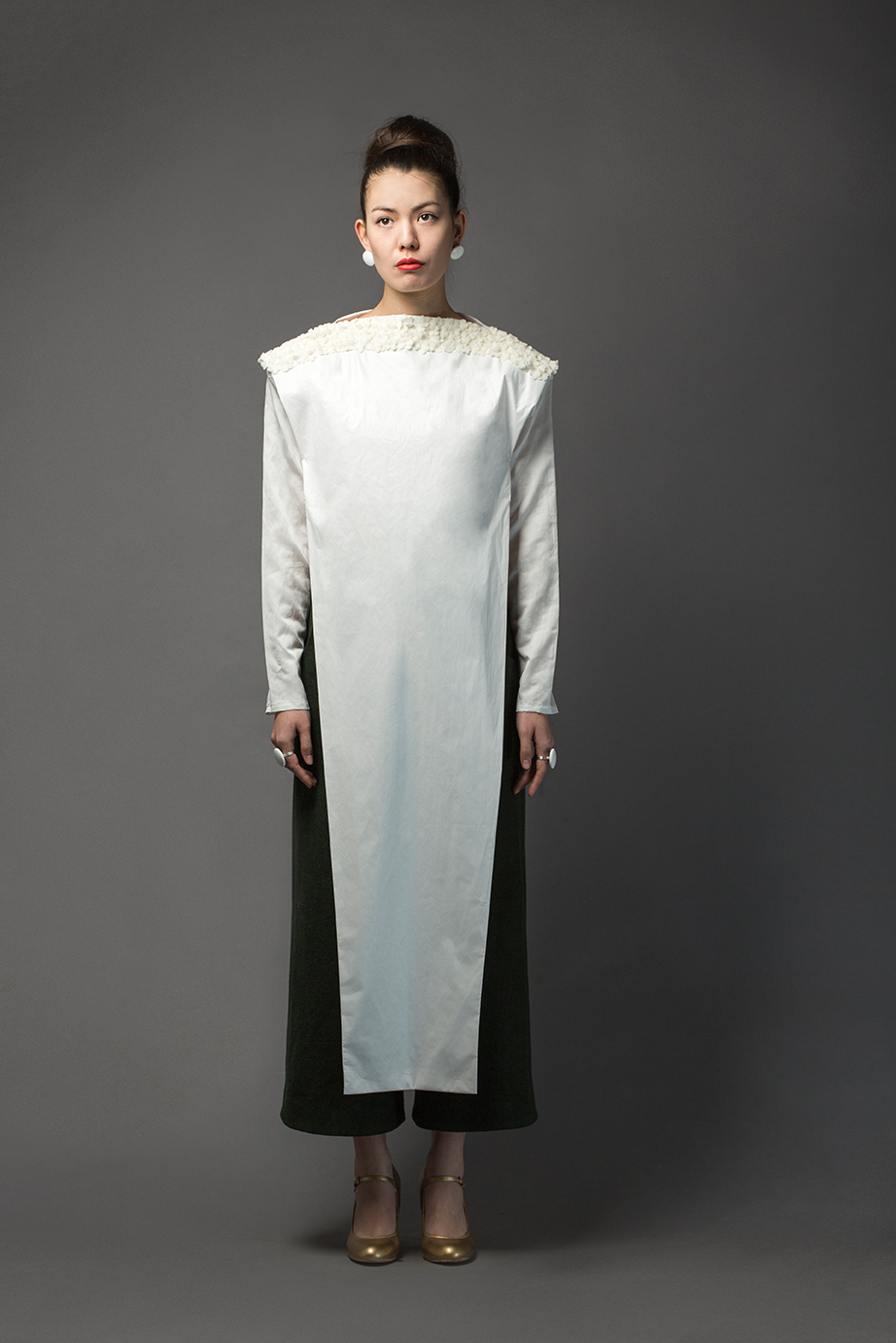 Body Coverings // 2014 // Bachelorarbeit Modedesign
If fashion forges a person's identity, then does anonymity result from his or her nudity? The naked body possesses identity through an individual's hair, eye and skin color, skin flecks and folds, the unique tone of the person's voice and his or her odor. Why then is the clothed body perceived as erotic, and yet at the same time more modest than its nude counterpart? Hollander (1973, p. 85) states, 'Although nakedness has its own fierce effect of desire, clothing with nakedness underneath is more potent'. She further claims, 'Clothing envelops, swallows up and seems to replace the body, which enhances its importance and causes the inferred body to seem more desirable.' In more concise words, whether or not fashion emphasizes sex:
it is erotically expressive.
In search of the archetypal woman inspiration comes from the ideal female image of the 1950s and '80s and progressive art and design of the early Twentieth Century, in which the traditional female form was abstracted into multifaceted stylisations and transformed into a sensual and timeless object: fragile yet strong, soft yet hard. The phases a girl goes through, as she becomes woman, her denial to be labeled 'a lady' and her perception of self – all became a side narrative.
The collection is a study of femininity explored through imaginary covering types: the erotic, the modest, the super, the grotesque and the modern. The covering types were translated into design methodologies such as built upon, structured and unstructured, revealing and concealing and became the foundation of the five female silhouettes with emphasis on the shoulder line, ankle length hemlines and a two-way colour palette that runs through out.
The historical undergarment, the smock, informed a series of tunic dresses with kimono sleeves and under arm panels. Combination garments such as the skirt- pant, and the bolero with glove-sleeves mix together child-like dress up with lady-like elements. Tailored pieces are oversized and horizontal panels split the upper and lower body and define the hip line.
The fig leaf is the key motif of the collection. Traditional silk-screen printing and hand-finished appliqué elaborately decorate lining in all over print patterns, and skirt and bolero tops in laser cut silicone and velvet jewels. The shoulder line is constructed by soft yoke-shaped inner structures, and back-to-front closures and zippers that are hand-finished in a bespoken art are all features.
Hollander A., Seeing through Clothes, University of California Press, USA, (1973) 1993.
Betreut von:  Prof. Valeska Schmidt-Thomsen // Prof. Dr. Ingeborg Harms // Silvia Schüller
// fotos: Marco Baass
// model: Lilli Hanada
// hair/ make-up: Mary Pilgram