KAIROS 11 – OBJECT 11
Object to bring: a rucksack
My Kairos was the moment I decided to go ahead with opening Berlin Glas.
I had the idea to open the studio in 2009, when I met a glass artist from Australia who was complaining that there were no opportunities for artists to work with the material in or near Berlin (it's difficult for an artist who knows how to blow glass to work in a factory – the equipment is very different). He was going to set-up the studio with me, and so we founded Berlin Glas e.V. and looked for a studio.
A year later he and his partner split and he felt compelled to move back to Melbourne, leaving with a hot-shop that I had just ordered and was being delivered within a few months! That was my watershed moment: do I go ahead with this project, despite the fact that I myself am not a glass blower or artist?
The answer was yes…. and 9 years later, with the Corona crisis, similar questions have come up.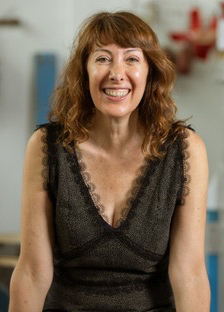 ---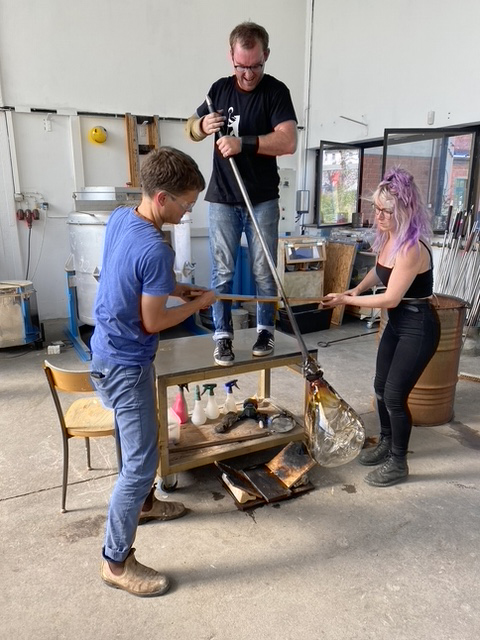 ON Nadania Idriss
Nadania Idriss is founder and managing director of Berlin Glas e.V. and Berlin Glassworks GmbH. Born in Berkeley, California, Nadania has a specialization in medieval art and architecture of the Middle East. S
he worked at the British Museum in London, moved to Paris in 1997 to work at UNESCO, before moving to Germany in 2005. The programs she leads provide artist collaborations, classes for the general public, youth and refugee projects, artist residencies, and bi-lateral exchanges with international universities, as well as teaching a joint-university class with the UdK and KH-Berlin. Nadania is currently the Vice-President of the Glass Art Society.
---
KAIROS 11 – A Talk with a rucksack –  34 Participants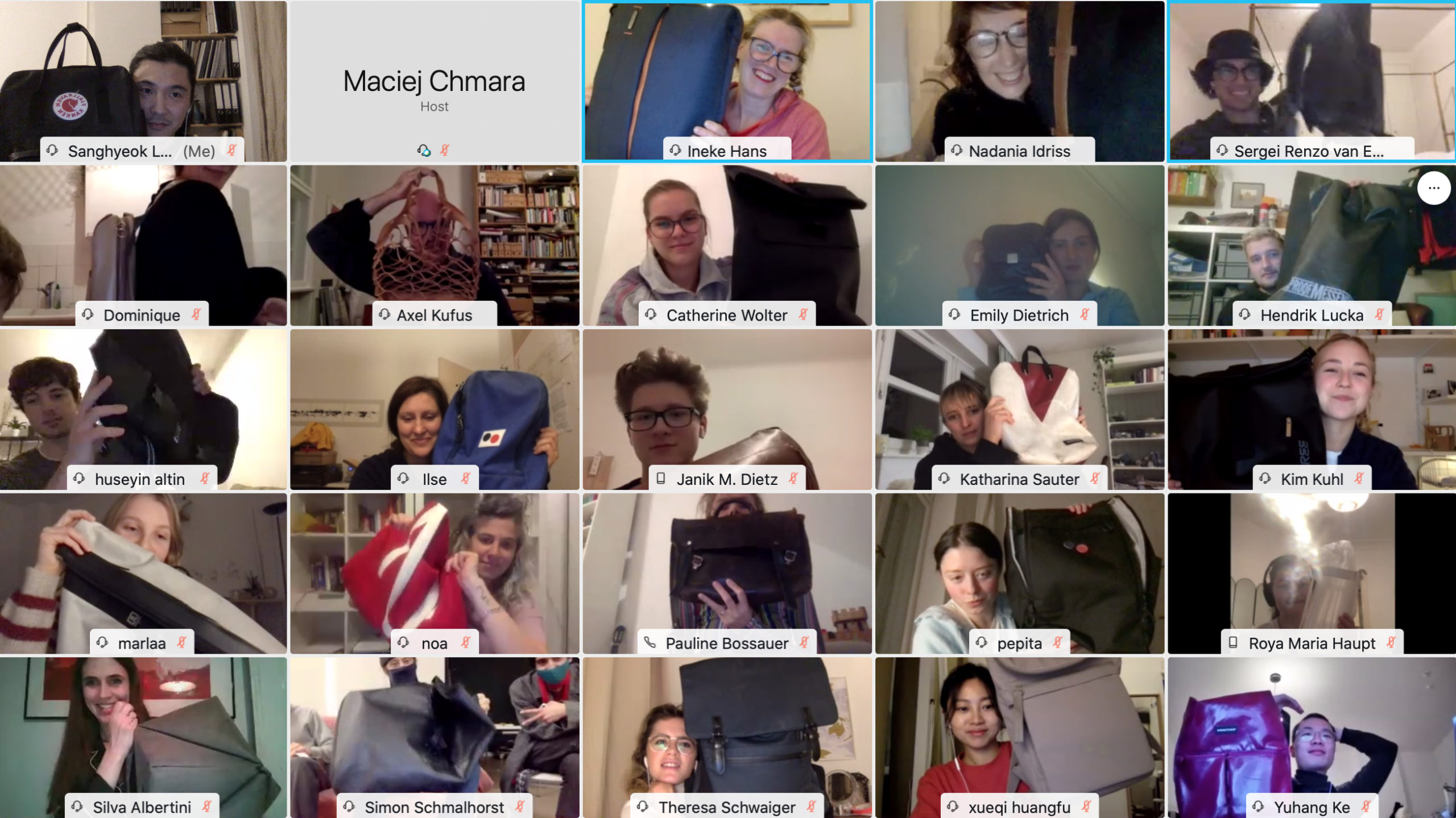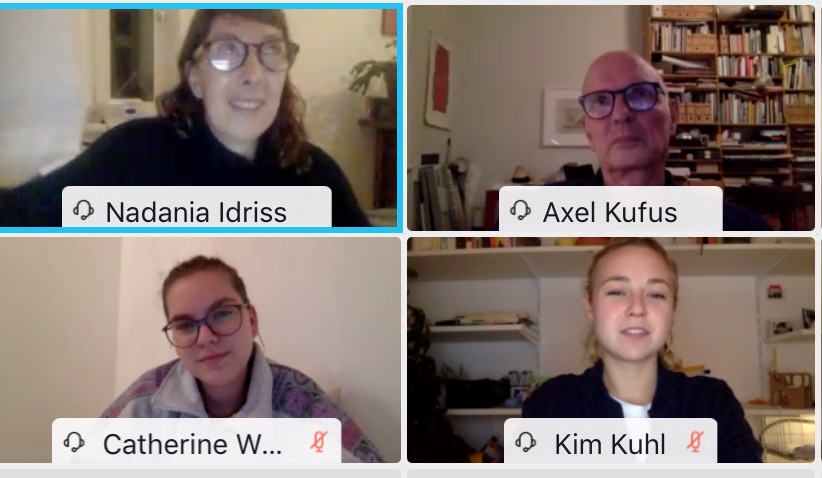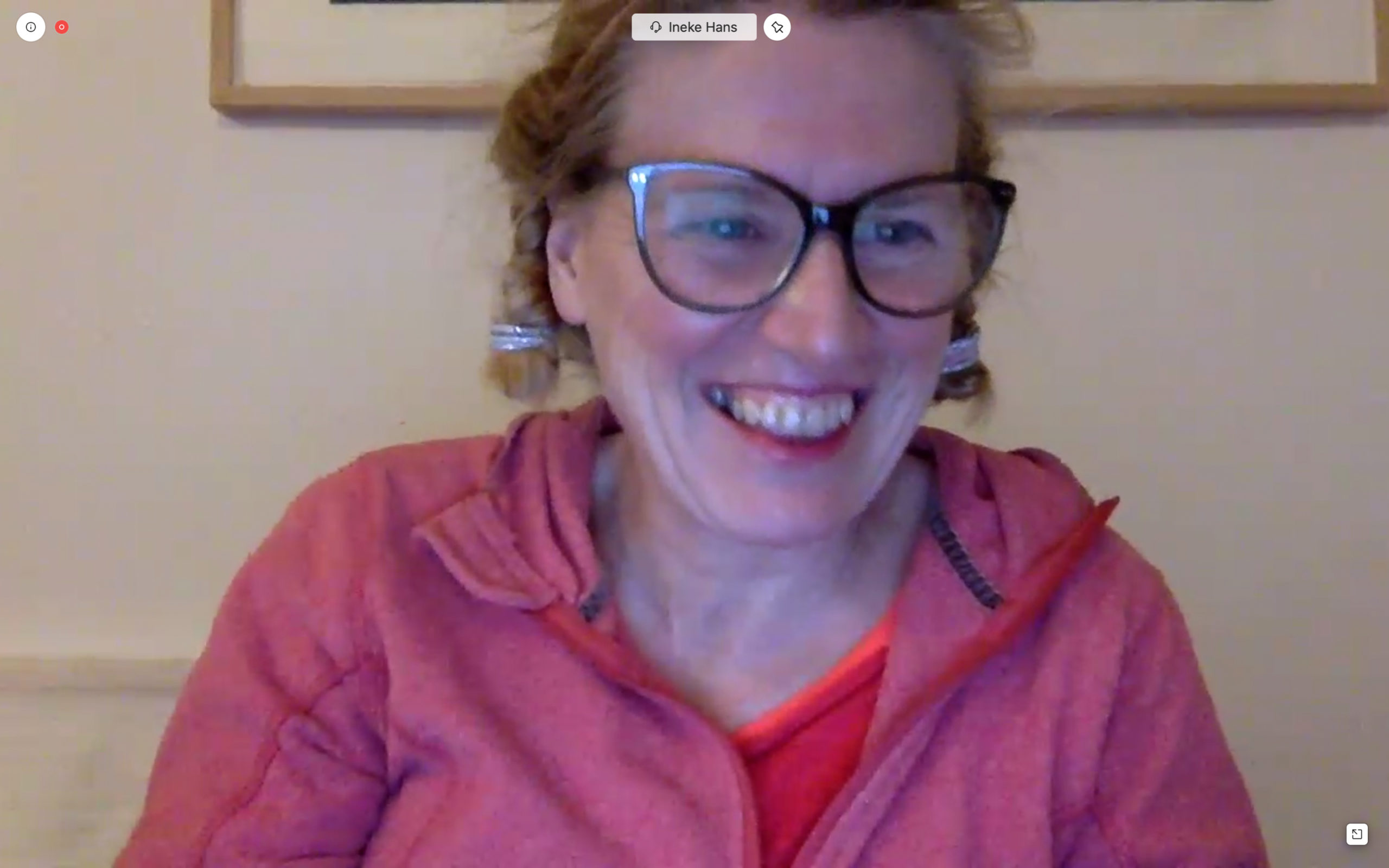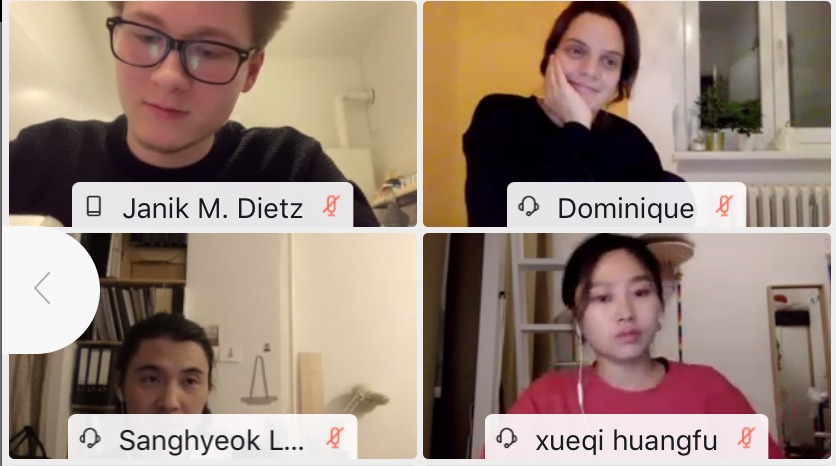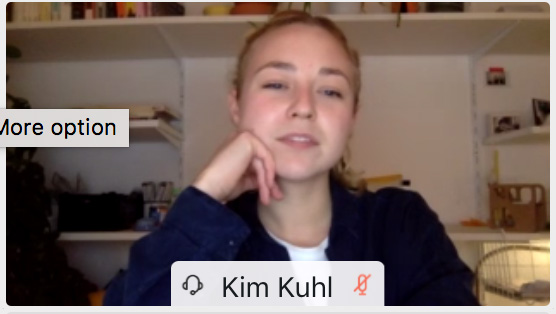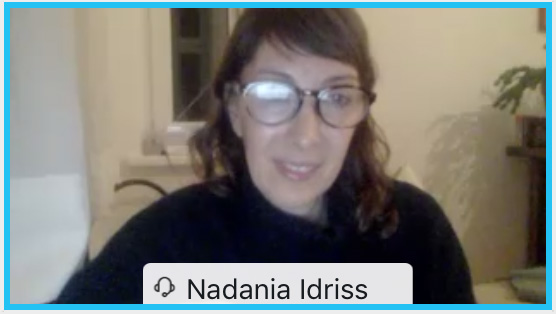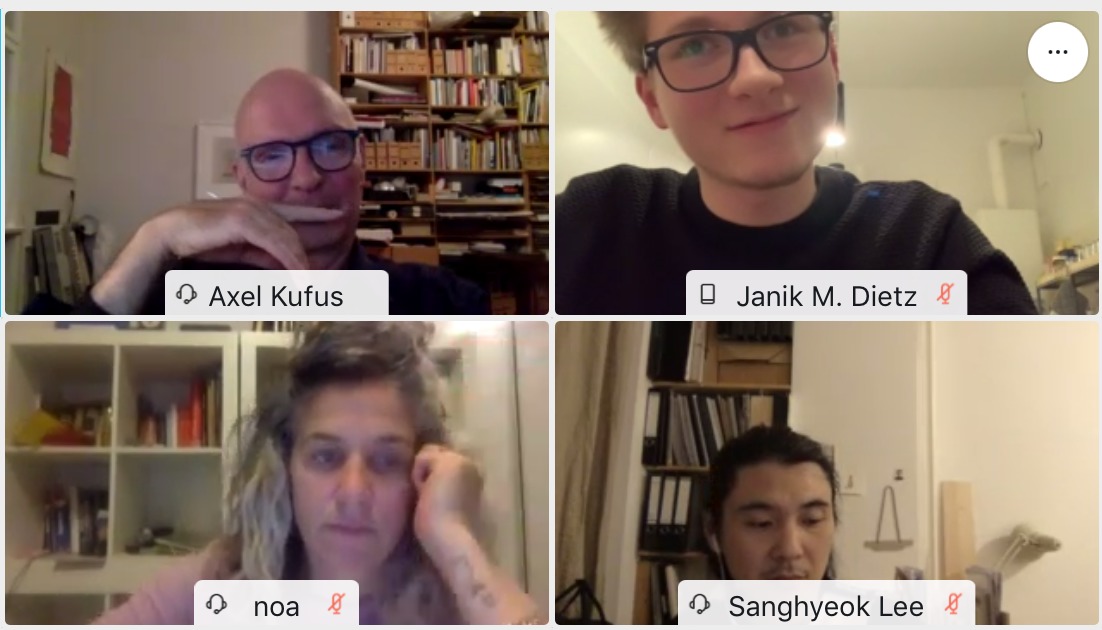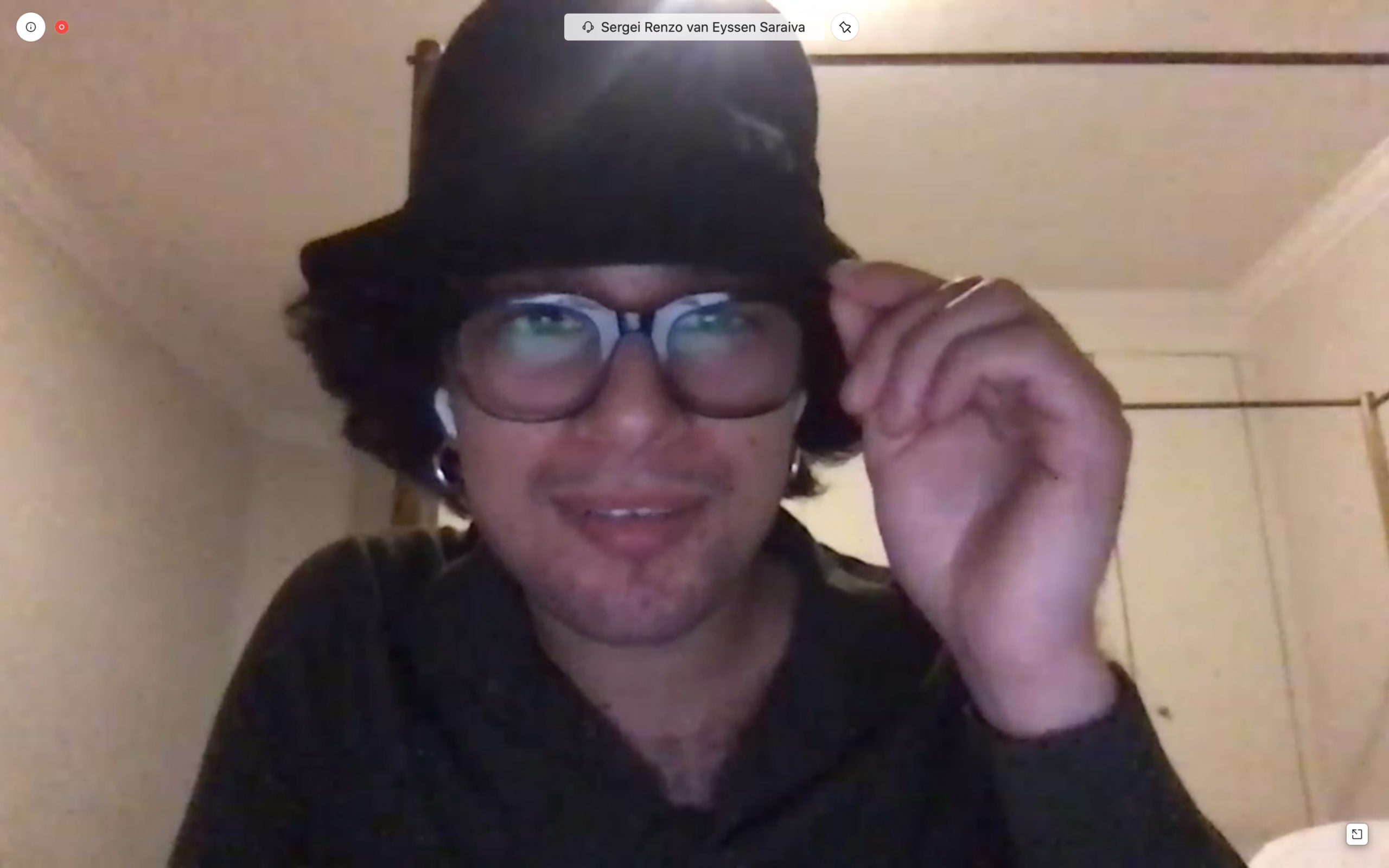 ---
Zusammenfassung 
Nadania Idriss // Kairos 11
The first KAIROS talk this semester started with the very interesting insight into Nadania Idriss' work and her studio history of Berlin Glas e.V. – the first glass hot shop in Berlin.
For Nadania Idriss, there have been a few key moments in life where she was given the opportunity to experience a kairos – or as she called it, a 'watershed moment'. Actually 'the entire experience of founding the studio has been a 'watershed moment'', so she said. 'It was about jumping into the deep end!':
The key moment was in 2009, when her friend, with whom she was planning to run the first glass hot shop in Berlin, decided to move back to Australia while she already had ordered the whole equipment for the studio without a chance to cancel the order and without any knowledge about glass making.
The original plan was: he is responsible for the workshop, she is running a community program.
She decided to give it a chance and build it up on her own, everything based on her desire of working with a community. From that it grew into Berlin Glas, what it is now.
Today, she likes to share this kind of experience as she had founding the studio, starting with 0.
As she is actually more a person who likes to have a plan, she had to learn to work with her intuition and to let it go and grow. Since then, she likes to invite artists and designers to come without a plan and let it develop. Just like Prof. Axel Kufus who also did a one week residency at Berlin Glas. He told us about the special spirit of empowerment at the workshop.
She has drawn an interesting analogies to this experience of 'jumping into the deep end': Glass as a material and working with it is in fact unpredictable, too.
What is special about the studio is that the work in the workshops is focuses on the process, growing ideas and bringing these ideas to life. It is less about mass production than about giving designers and artists the possibility to work out their ideas to a perfect prototype and to search then, when needed, for a place where they can produce it in mass. Nadania wanted to bring to Berlin, what she experienced as normal in the US: Studio glass. When someone has an idea, she wants to be the place where you can give it a try and work it out.
The next kairos was the point when she started to work with Philipp Weber and created their lighting label Berlin Art Glas GmbH, what is, so Nadania, 'more thought out' and worked out for their best capacity. Philipp Weber, who used to work for Tomás Saraceno, and graduated from the UdK designed and made the award for the DMY awards with Nadania. The more he came into the studio, the more she wanted to work with him on a business level, appreciating the way he thinks.
Running, since 2015, Berlin Glas with half of it as a GmbH and half of it still as a charity, Nadania experienced her 3rd watershed moment during the corona crisis: They were confronted with the fact that they have more demand than they can actually supply. So BerlinGlas decided to expand the studio and to buy new equipment to grow further. They will be able to teach, produce works and have artists in residence at the same time in the future.
Rebuilding the studio, they want to install a system to save the heat and send it to their neighbours. Here she pointed out that the company's focus is, even when growing, still on the community and their ideas and not on making money in short time.
Of course at this point, it was interesting to know how we as students and designers can get involved with Berlin Glas. Nadania has shown some possibilities.
For designers and artists, they have 3 types of residencies: Visiting artists for a longer stay, inviting artists like Axel Kufus for a certain period of time and working with art university students like in an erasmus scheme. For this, students should have experience with glass and work more like an intern in the team. They will learn making glass blowing molds out of plaster, thinking backwards in mold- object, making experiments in textures, translucencies, hollowness vs solid and so on.
However, you can also come with a finished mold and hire them to blow glass into the mold.
Talking about this, Nadania told more about this special part about having artists in residence: the exchange and seeing the material through that person's eyes. Even in this thousands of years old technique there is always something new that they want to do and there is never the same thing twice! 'We have that wow-moment all the time!' she said. For her it is important to work with people from different backgrounds, that everything is mixed together and not to have a monoculture.
In the end we finally talked about the object we should bring: a backpack!
Nadania always appreciated her backpack. After opening the studio, she often had to run spontaneously to shops and grab things to get new ideas work and it was always put in her backpack. She feels like it is an extension of her body ;)
Nadania left us with the following advice about what she learned working 6 years at UNESCO: 'No matter who the person is you speaking to, or who you might idealize or dream to meet- they are human like you! […] Don't be afraid to contact them. Just gor for it!'
Kim Kühl
---