LIGHT UP
LIGHT UP provides the climate-conscious cyclist with a front and back light, being fueled by their body heat only, no batteries needed. It enables the urban human to be even more adaptable, self-sufficient and visible. It's about seeing and being seen. See and be seen, for a climate-friendly future.
---
ACT:
LIGHT UP enables city cyclists to generate their own light, just using their body heat.
It consists of a handle bar and saddle, that use the human body heat as a free source of energy. With integrated electrothermic converter (TEC) build in, LIGHT UP transforms the bikers body heath into light. The TECs come in form of Peltier tiles that are rounded to fit around the aluminium handlebar, and flat to be embedded into the gel saddle. For the TECs to function, one side has to be heated up, the other one has to be cooled down. The heat induction happens by the body heat of the biker, who grabs around the handle bar and sits on the saddle. Airchannels on the surface of the saddle create air pockets where the temperature can rise. On the cold side, the aluminium bar absorbs the heat for the handle, and air cools down the downside of the saddle. The bullhorn shape of the handle bar enables wind to gush through its hollow structure, to cool it down even more. Through the temperature difference, electricity is being generated, which is conducted via cable to LEDs; two white ones for each handle ending in front and a red one for the back light. The technology is already build into the saddle and handlebar and can be easily put onto every bike.
Naturally, when it gets dark, the temperatures drop, increasing the effect Peltier tiles have. Therefore, LIGHT UP works best in its own field of use by default.
IMPACT:
With only needing a simple temperature difference, LIGHT UP enables the modern cyclist to be adaptable, no batteries are necessary anymore. It aims for a maximum of independence, simplicity and climate-consciousness. Users are self-reliant and never have to go through light-shortage again. Especially in hectic cities, seeing and being seen can be vital for cyclists and LIGHT UP aims to be a reliable partner in that quest.
Roya Haupt, 3.sem, WS 2020/21
---
Project: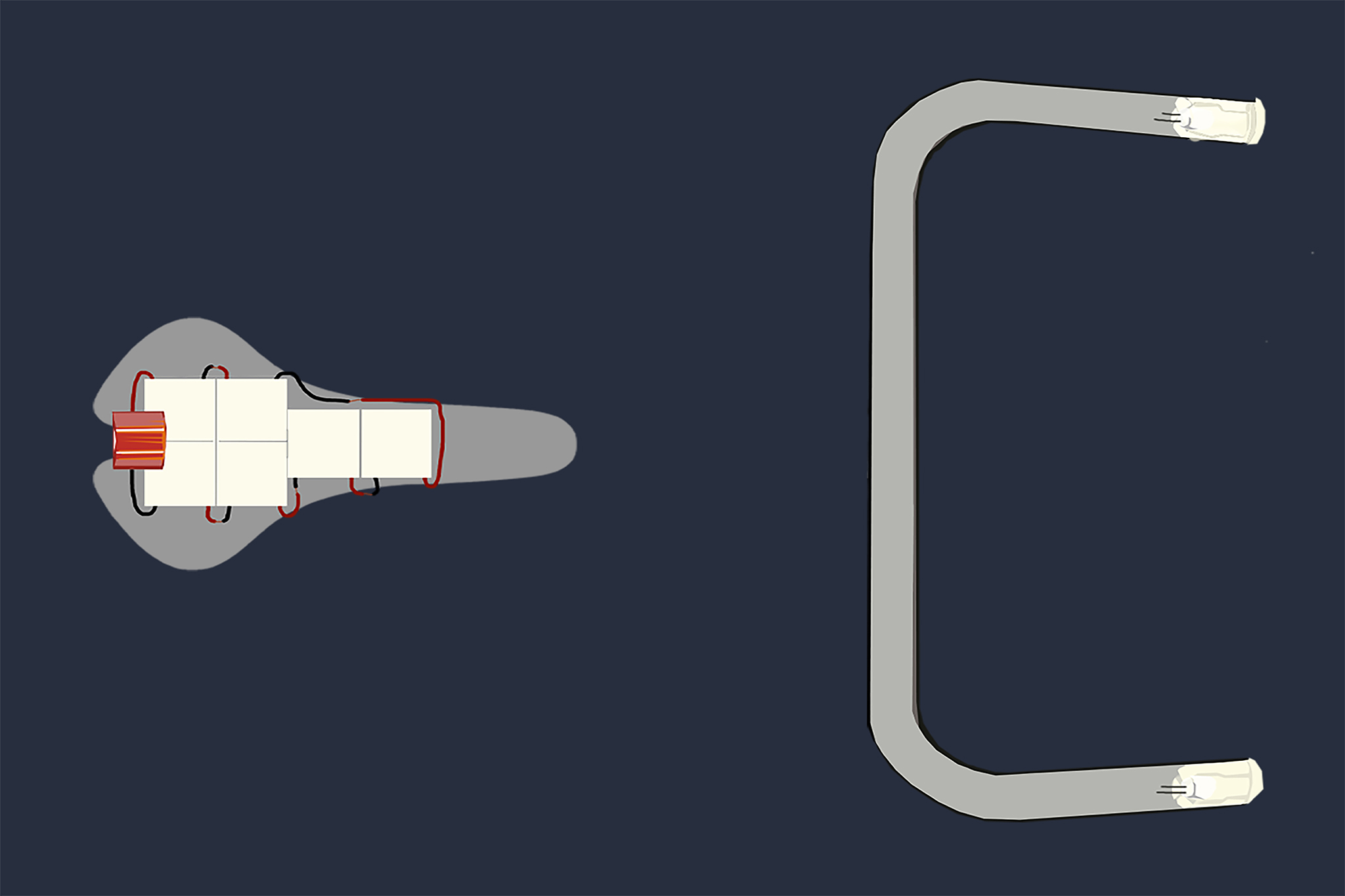 Drawing of construction_inner layer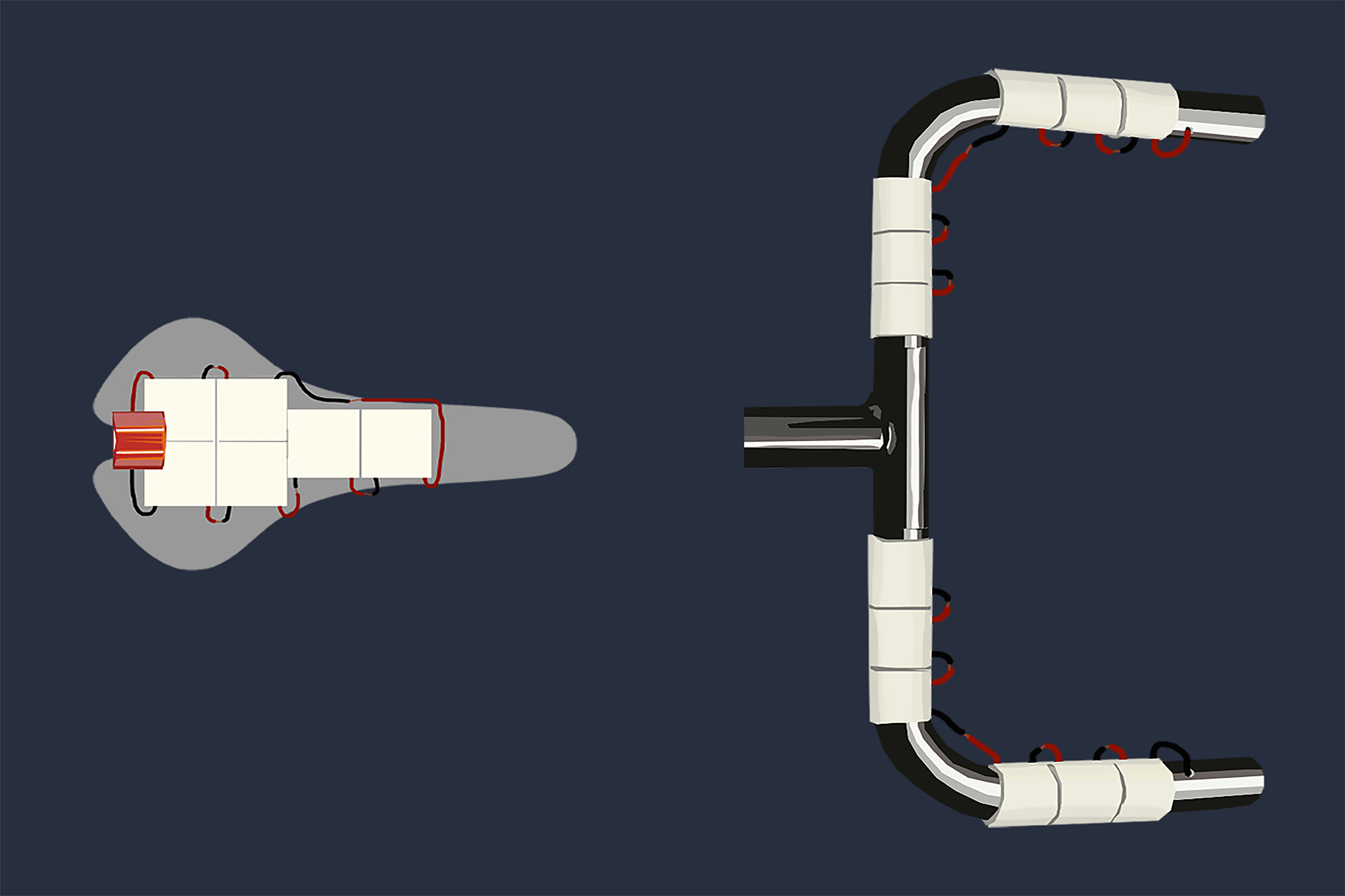 Drawing of construction_middle layer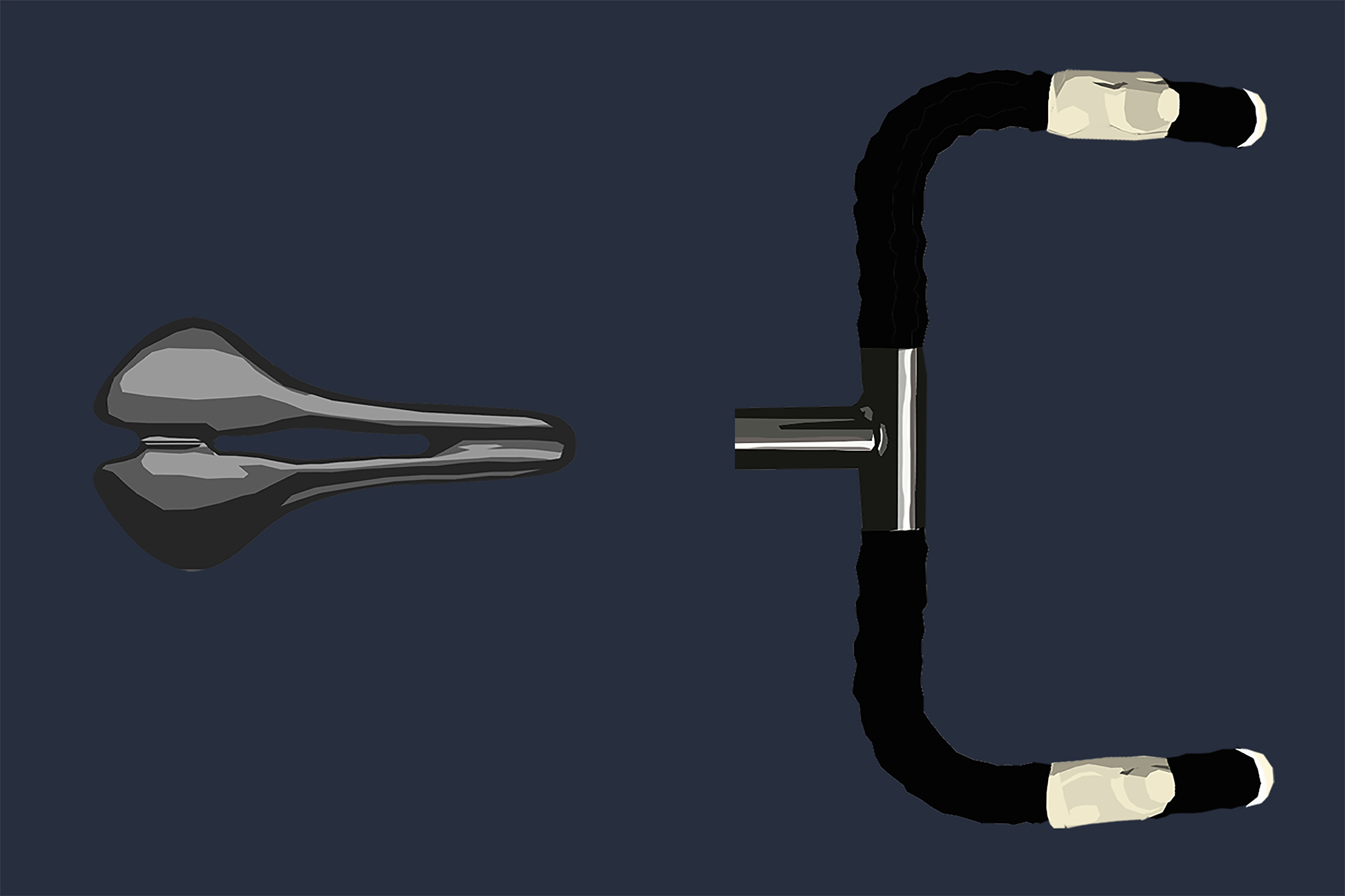 Drawing of construction_most outer layer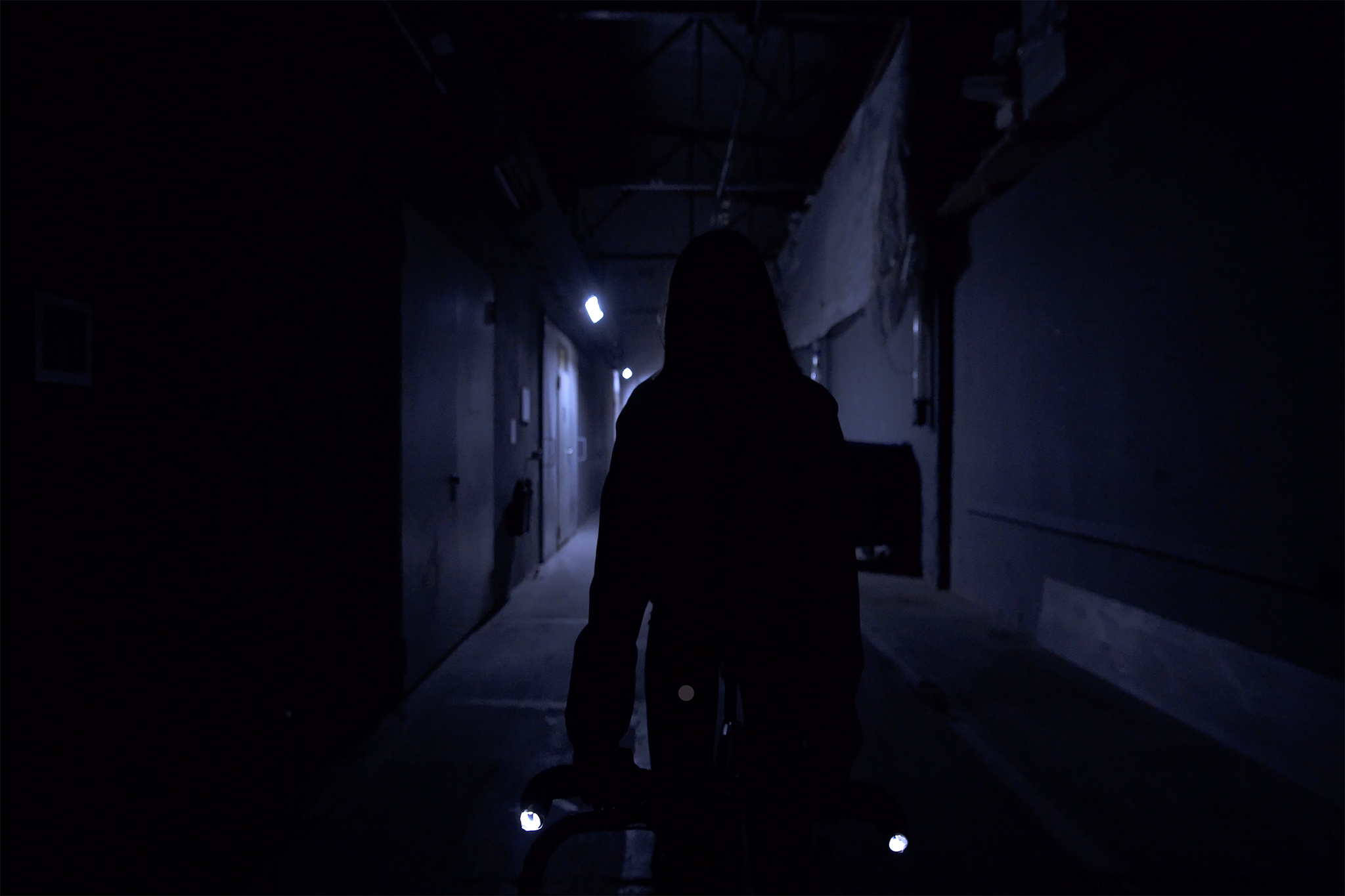 Person cycling with LIGHT ON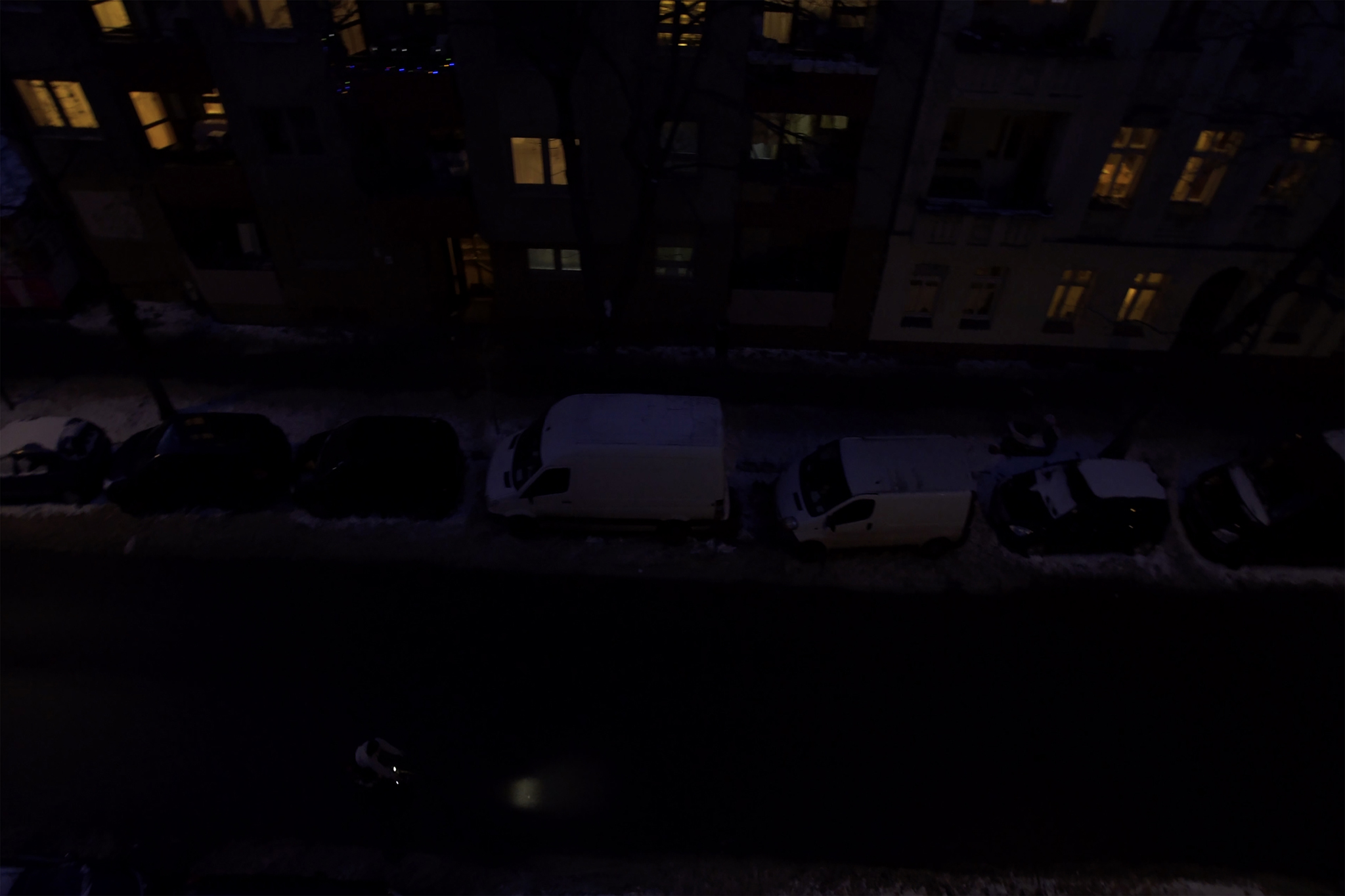 Person cycling through the nightly city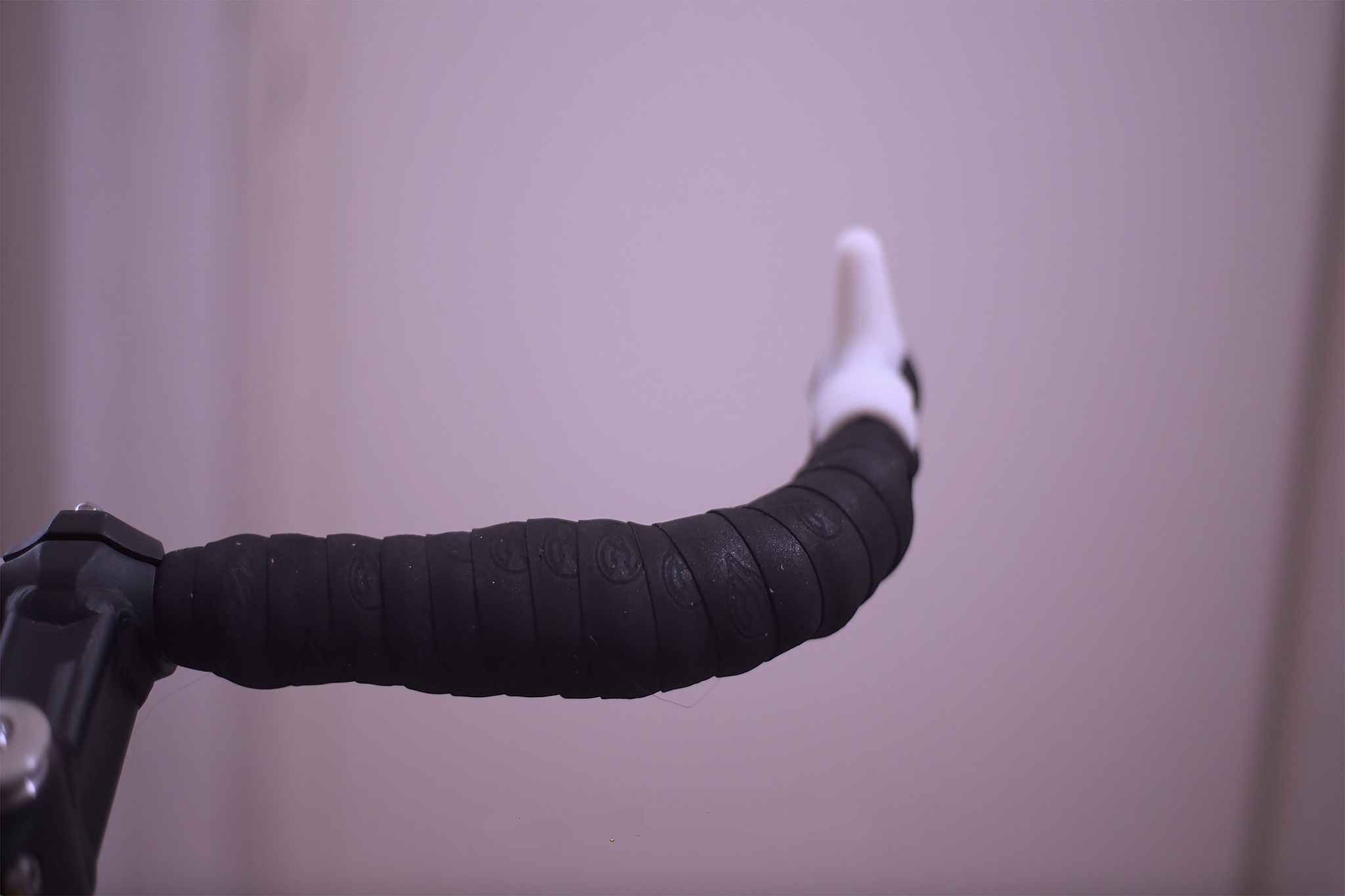 Close up of handle with bike handle hand stopper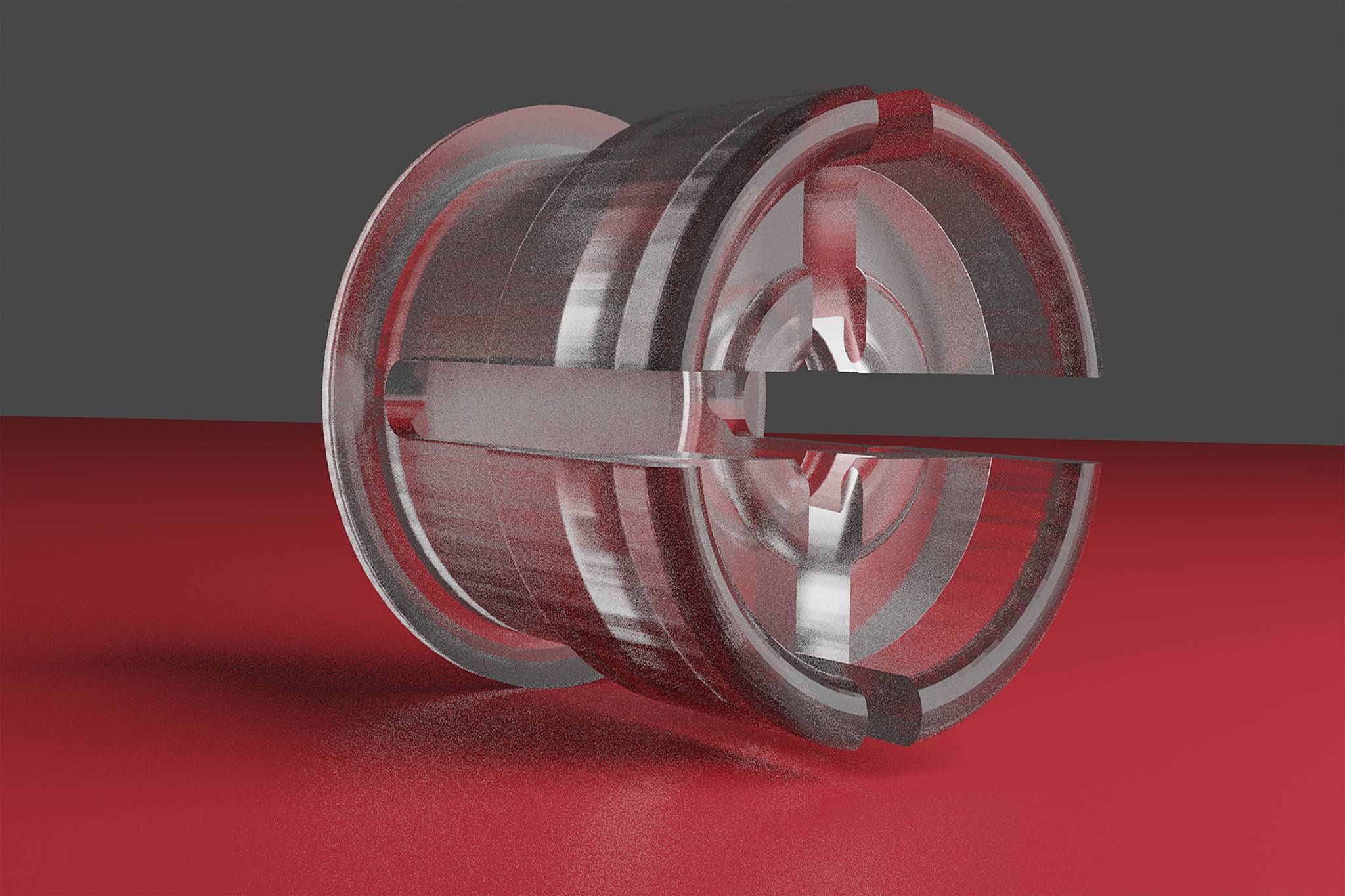 Rendering of handle bar plug, including lens, cut out for air circuit and place for LED (renderings by John Lörinci)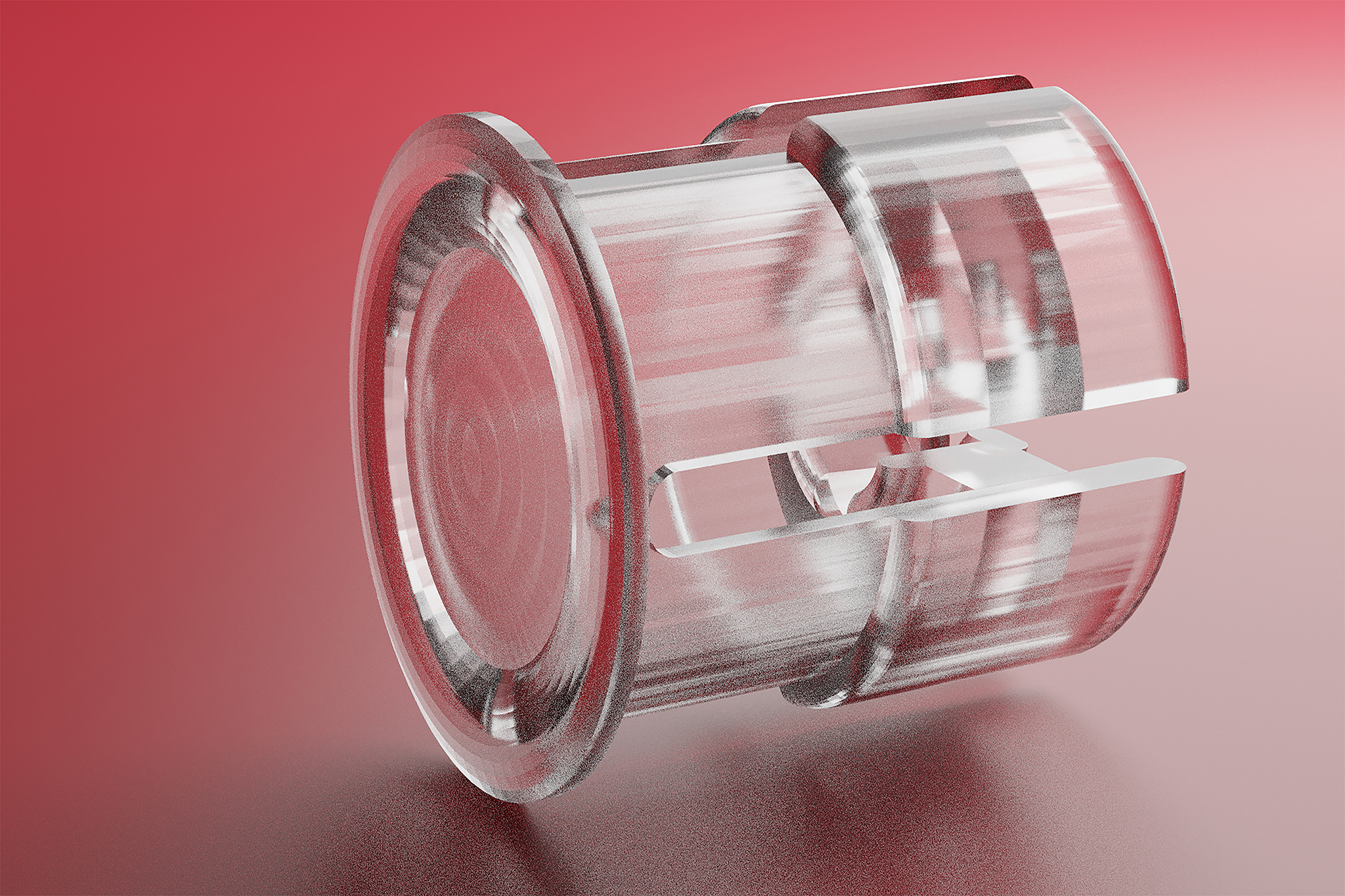 Rendering of handle bar plug, including lens, cut out for air circuit and place for LED (renderings by John Lörinci)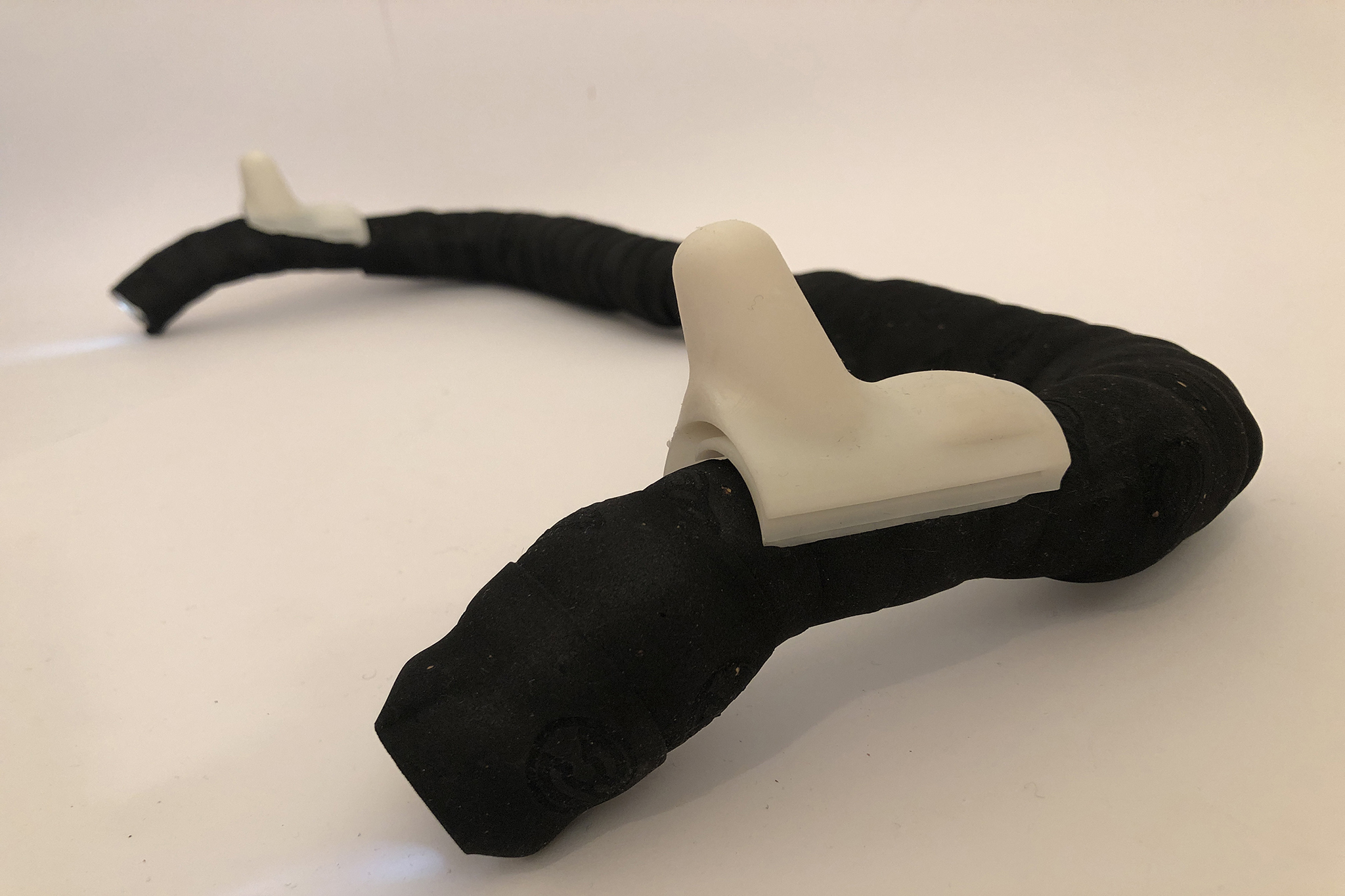 Bike handle hand stopper with lense and cut out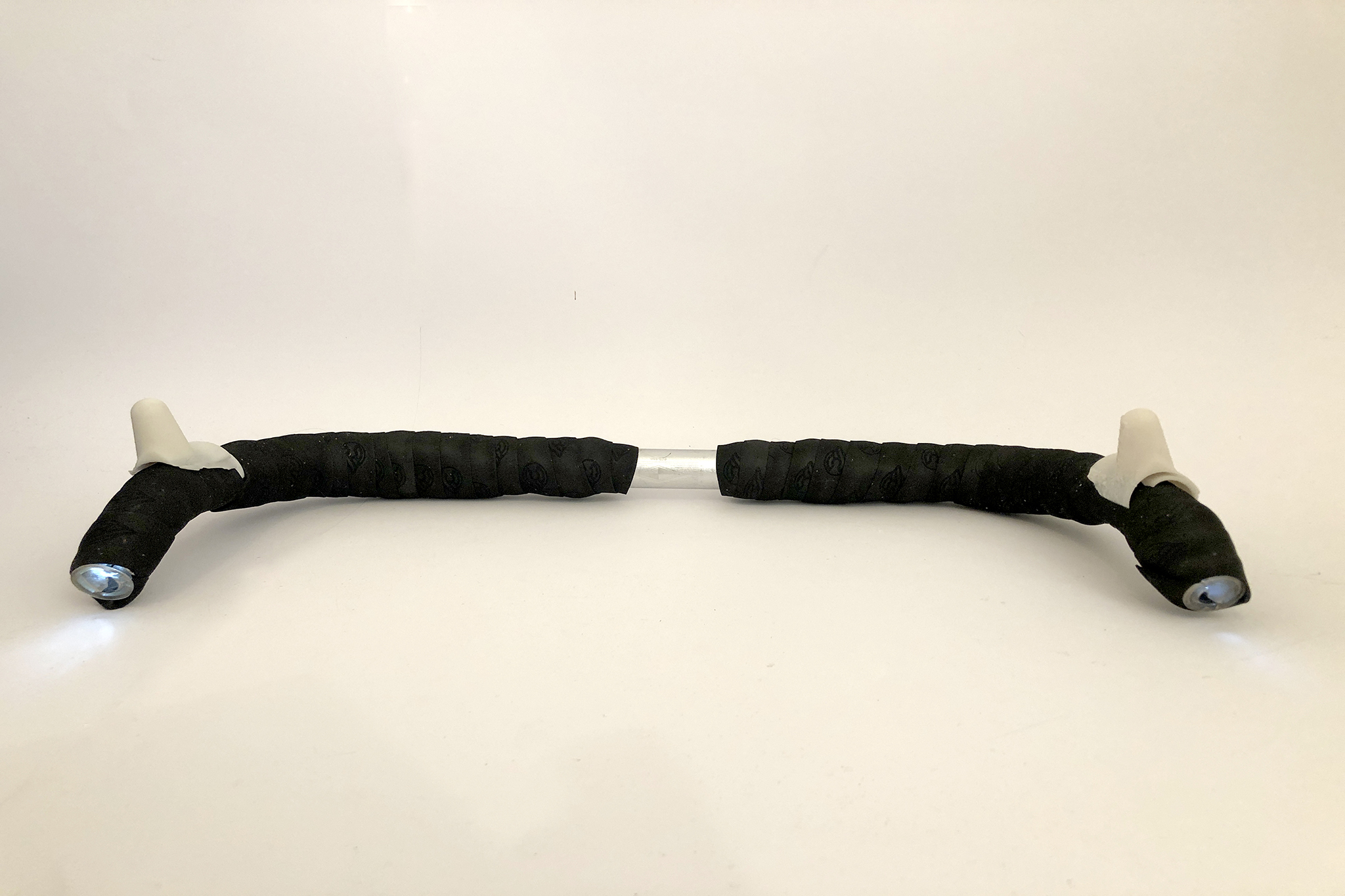 Handle bar with lit up handle bar plugs and bike handle hand stoppers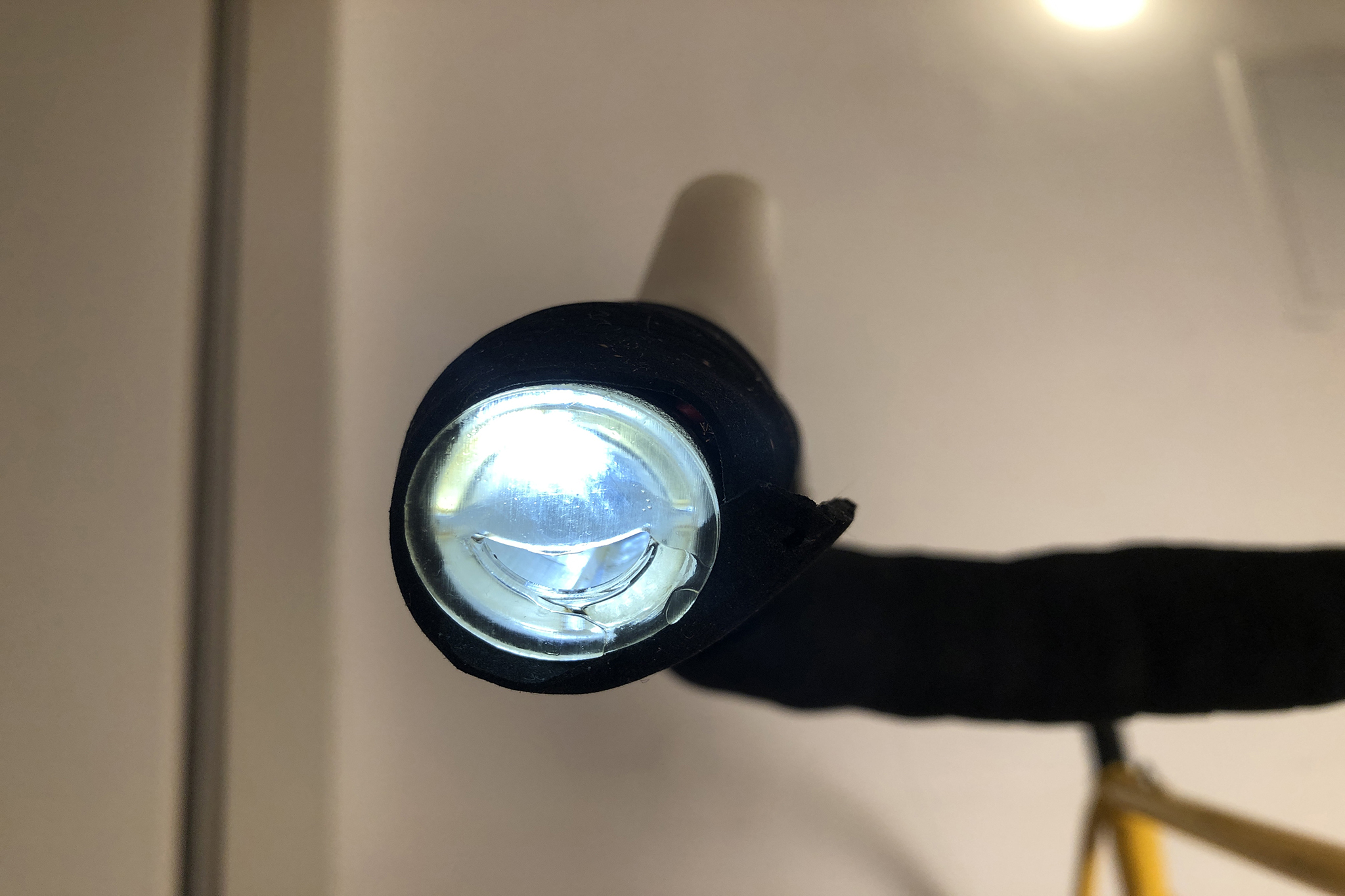 Bike handle hand stopper with lense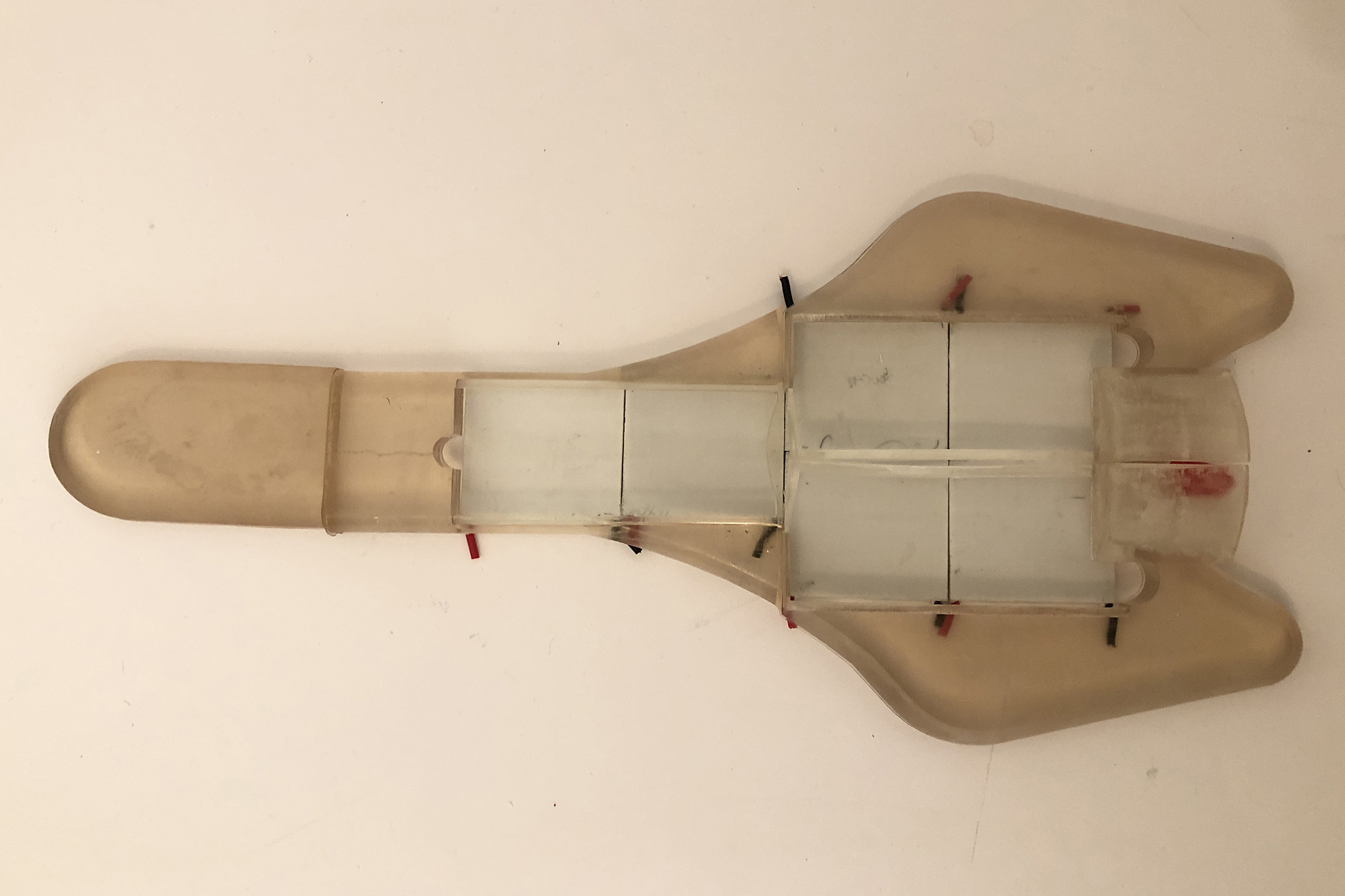 Saddle rendered and 3D printed parts
Process: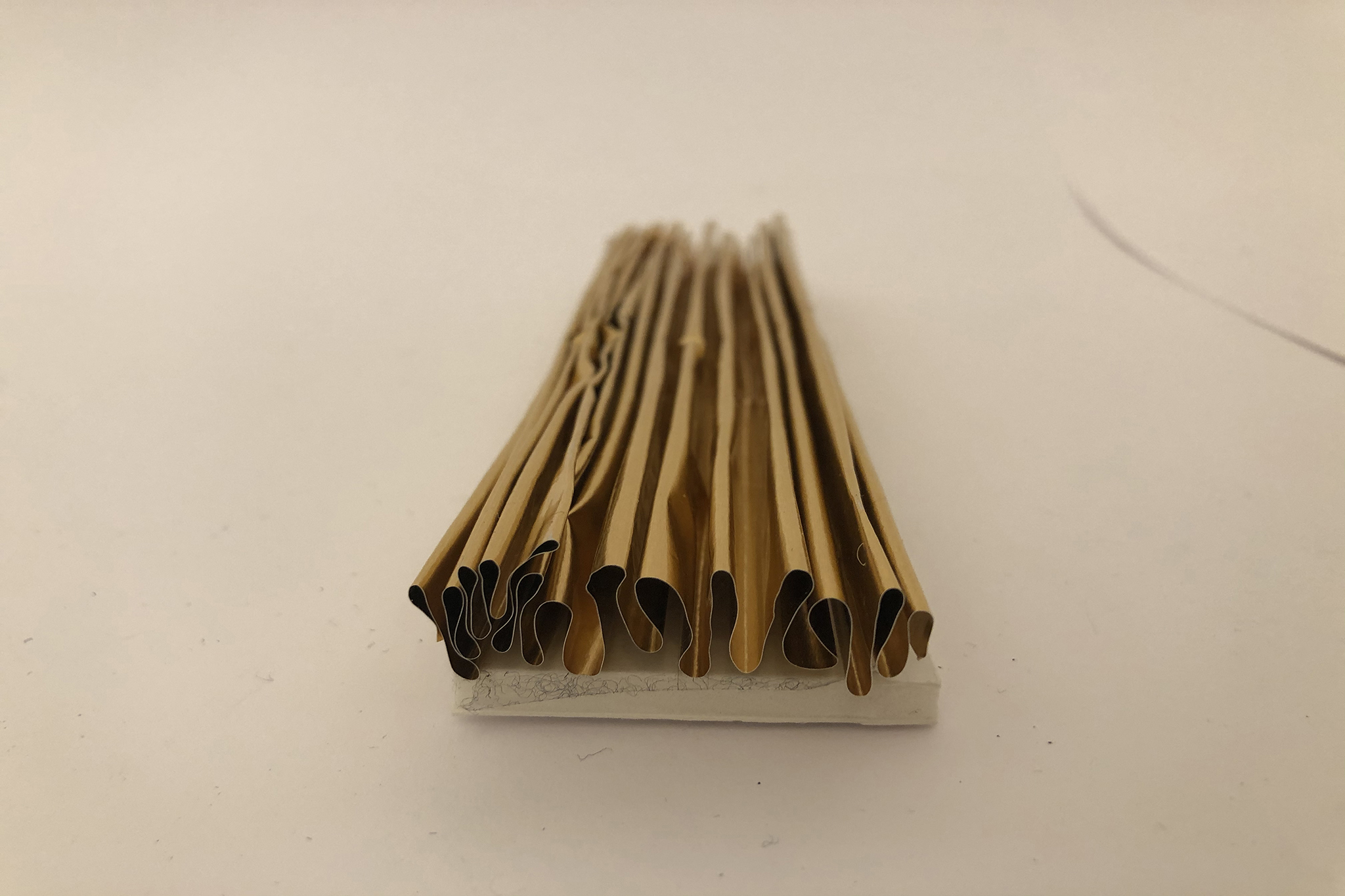 Mock Up cupper heat sink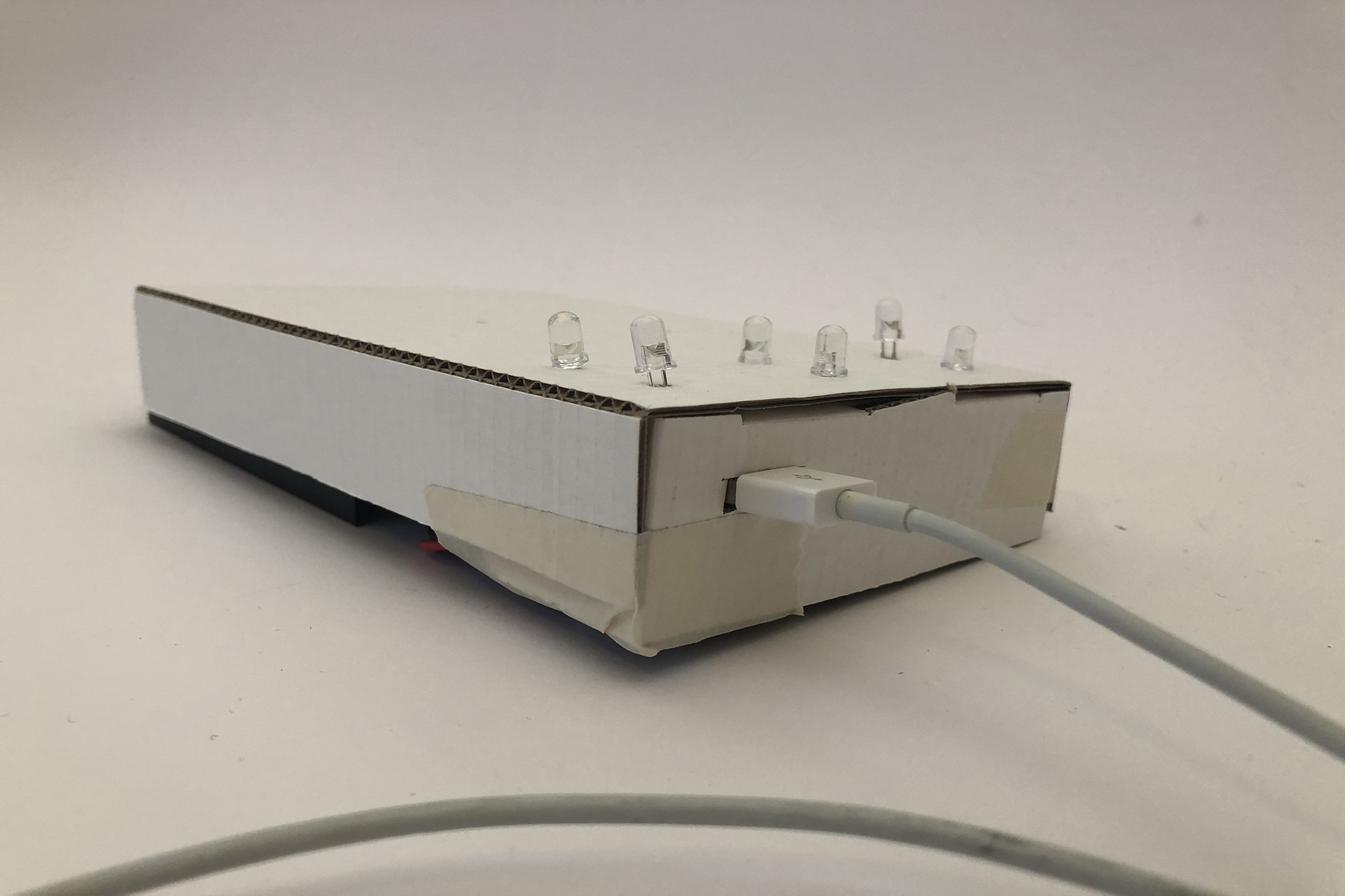 Mock up for battery package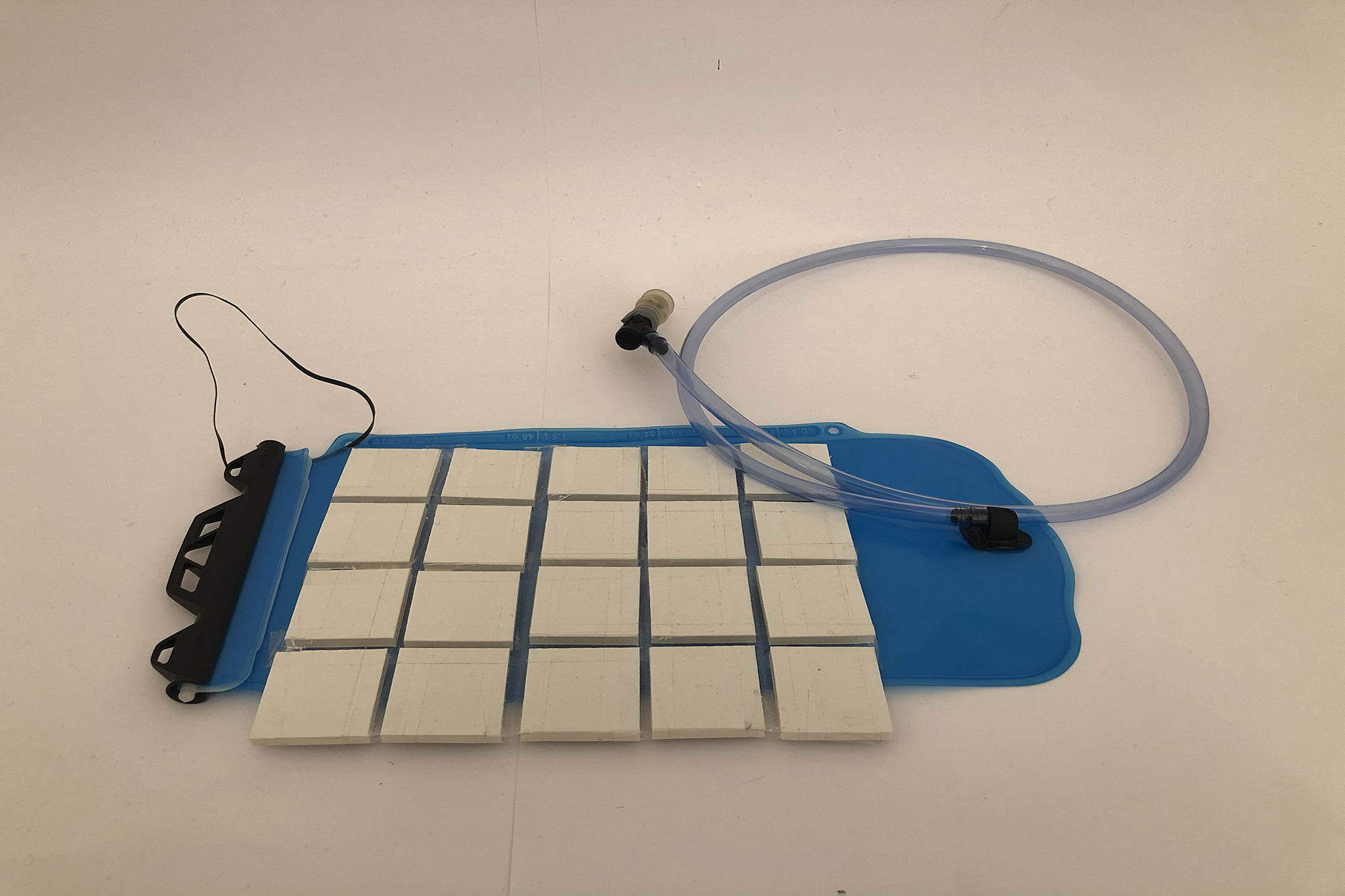 Modell with water tank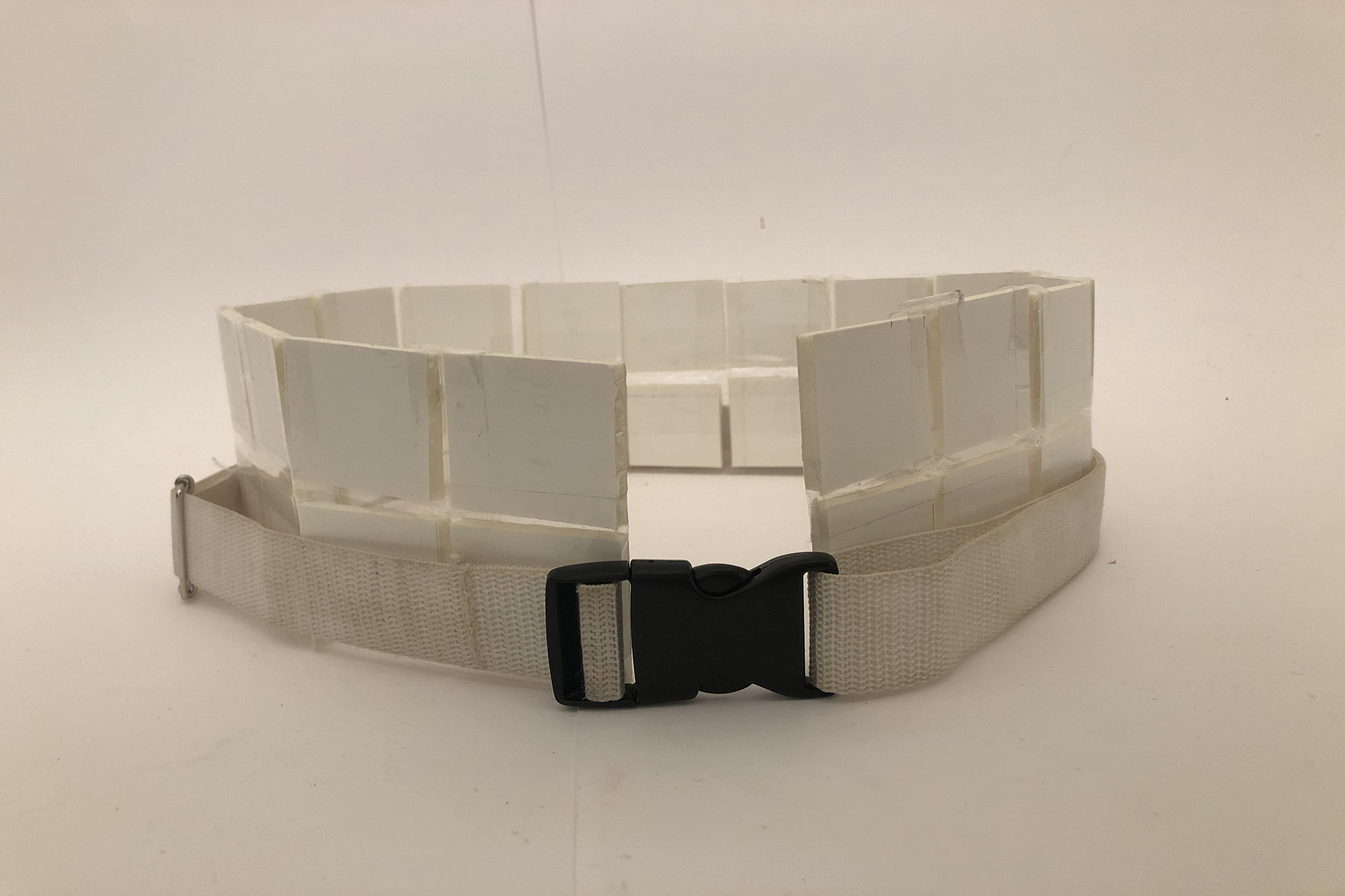 Mock Up running belt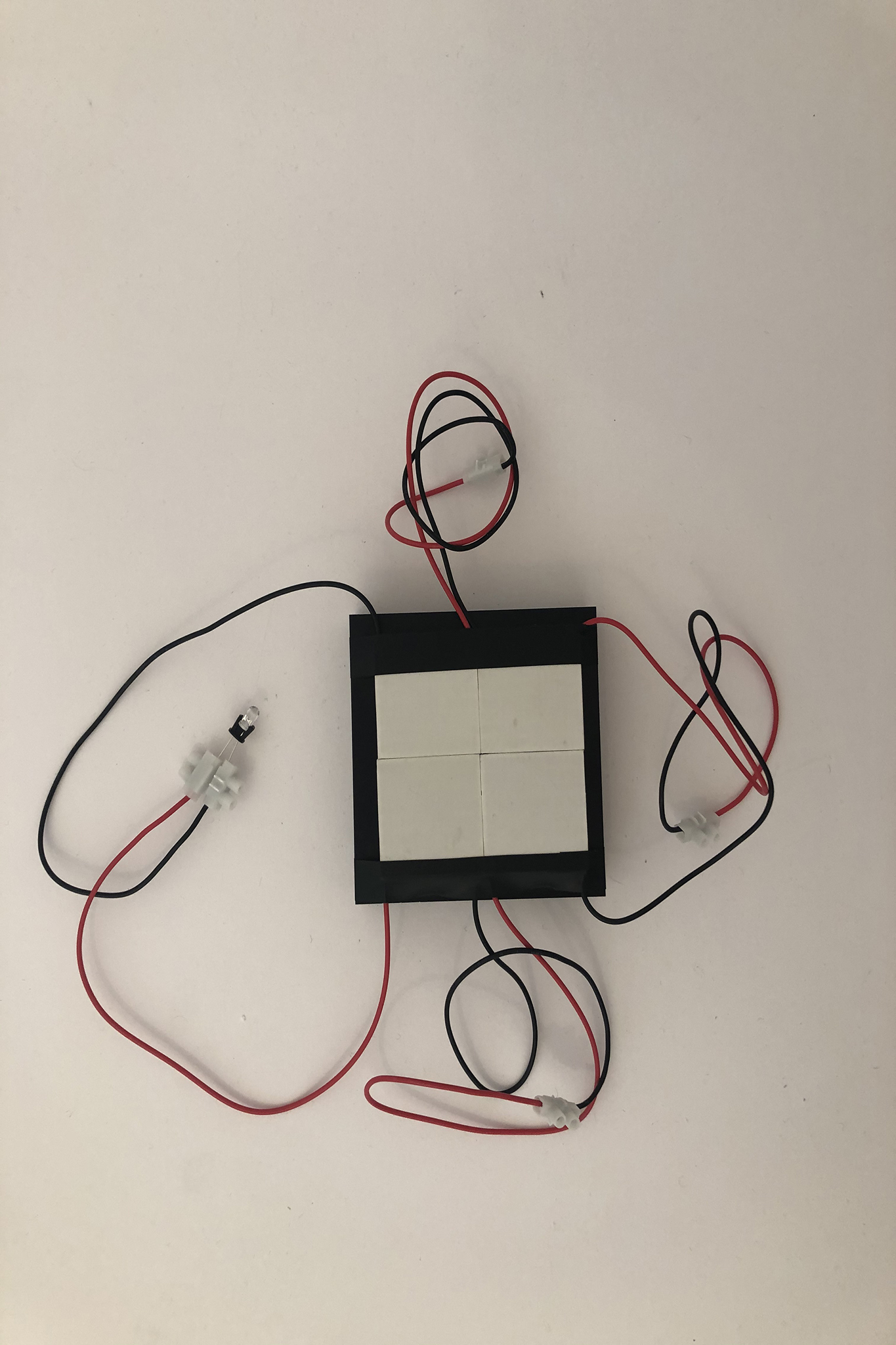 Trial circuit with small aluminium
Model of hypothetical backpack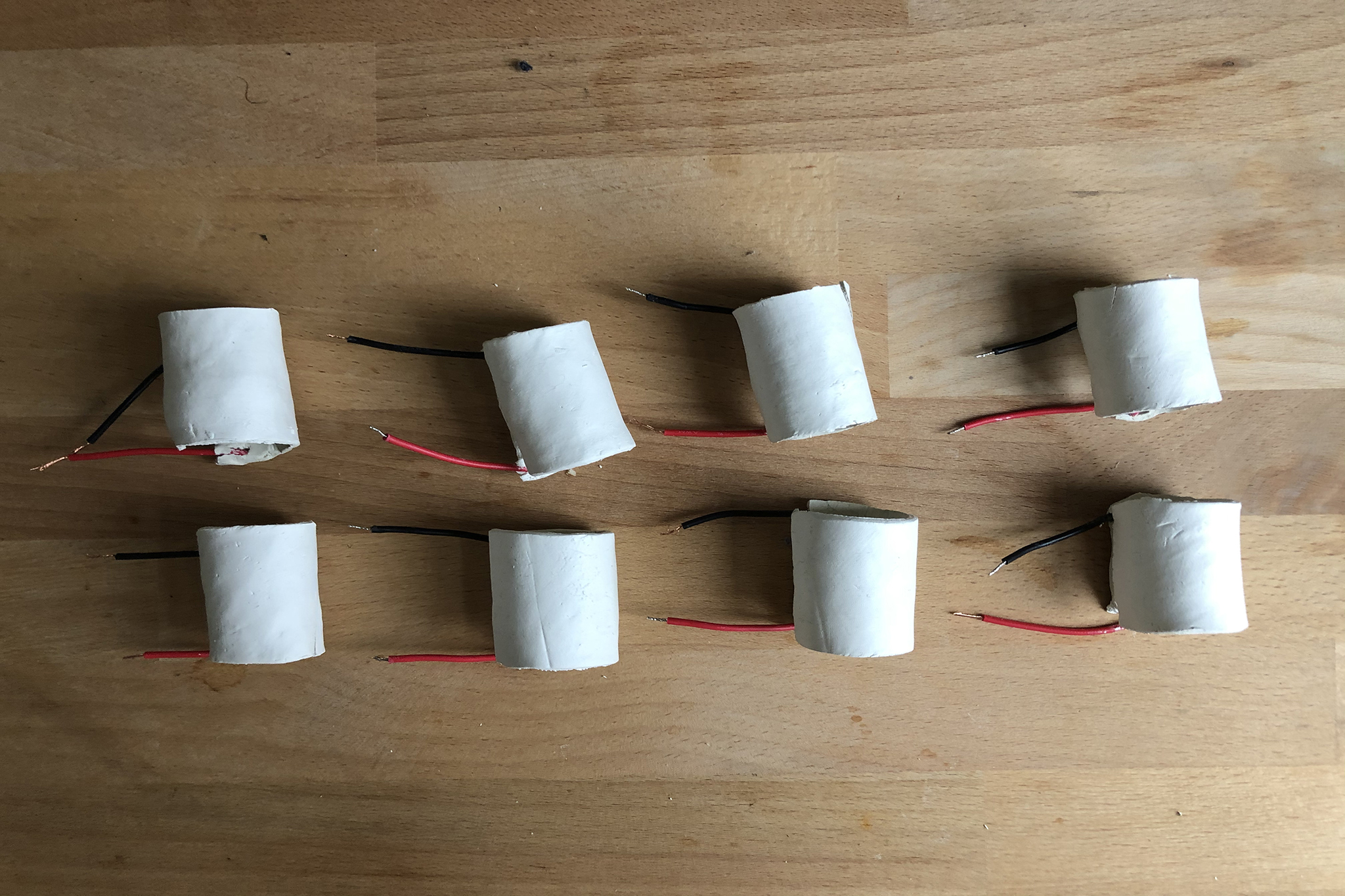 Peltier tile modells
Handle bar with rounded Peltier tiles in the making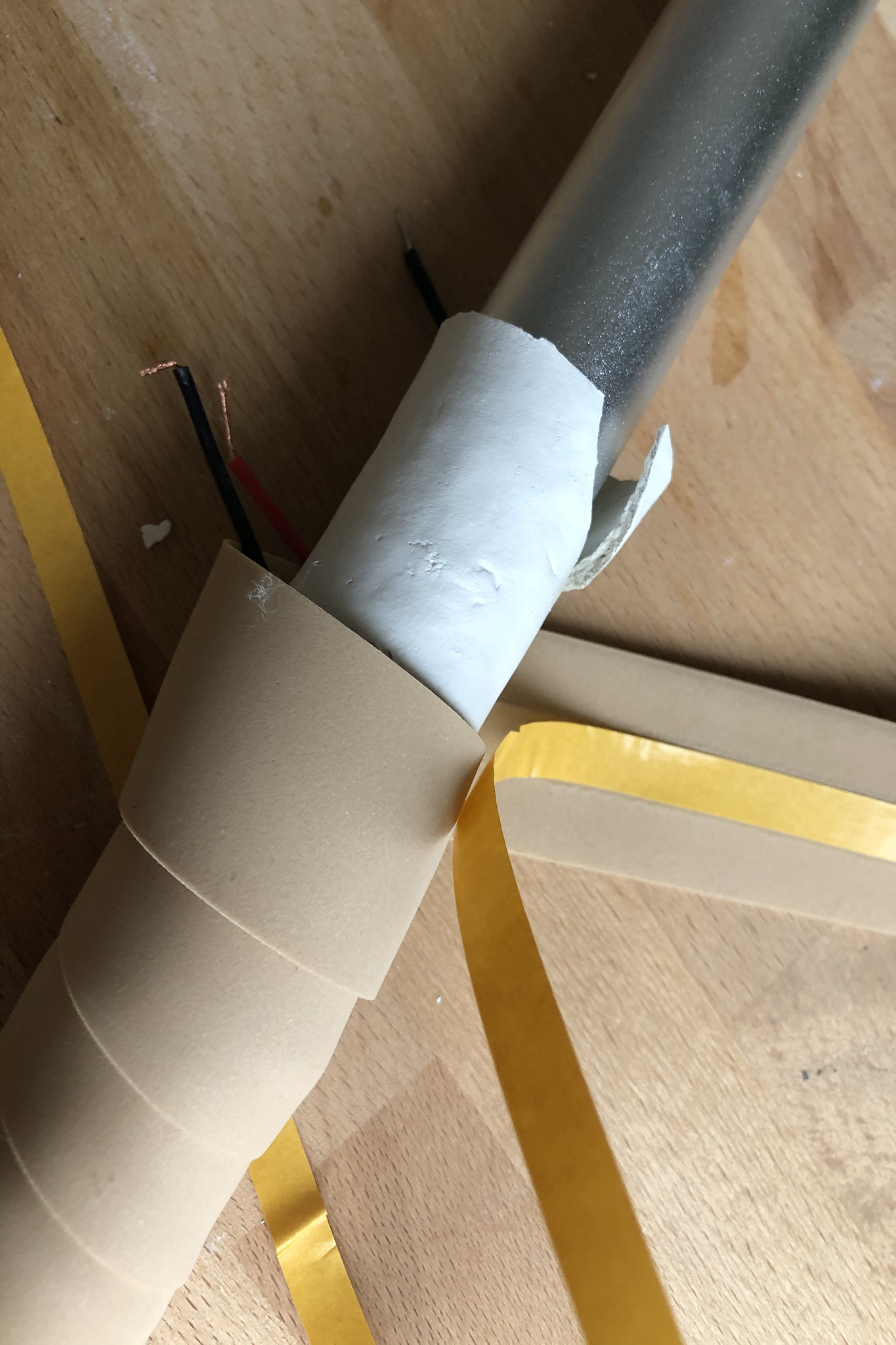 Tape for handle bar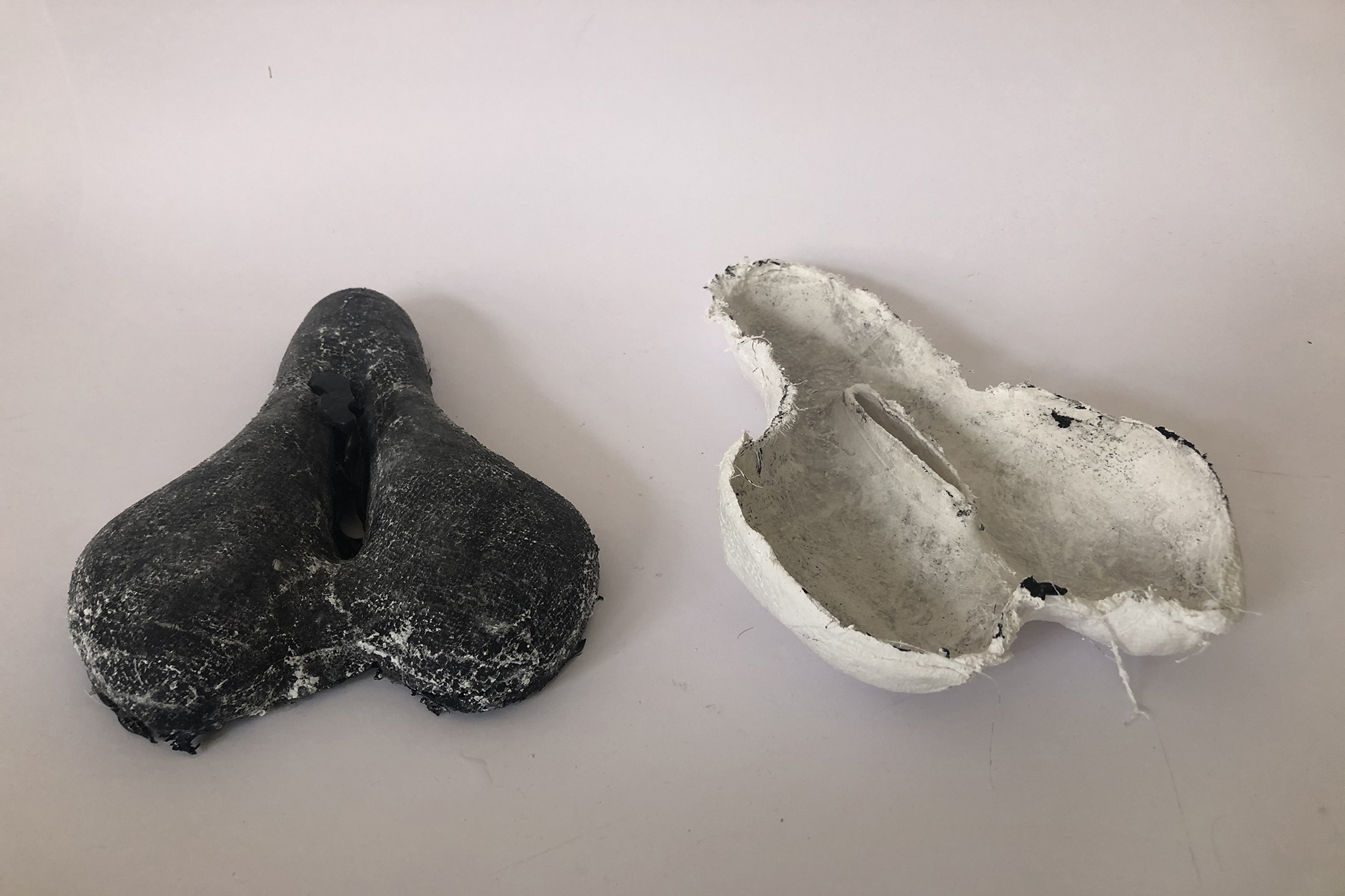 Saddle out of silicon with cast
Saddle rendered and 3D printed parts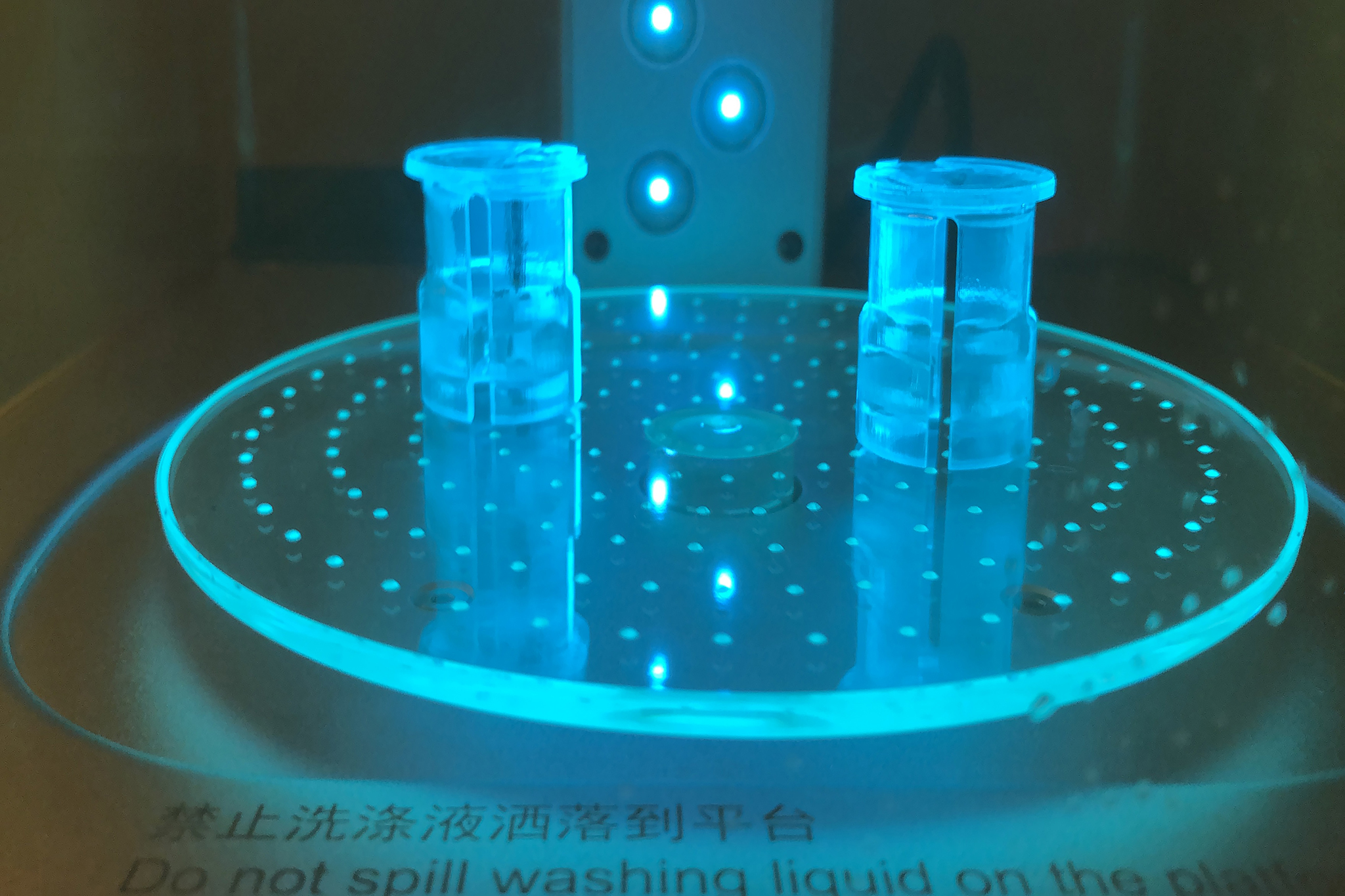 Handle bar plugs under UV light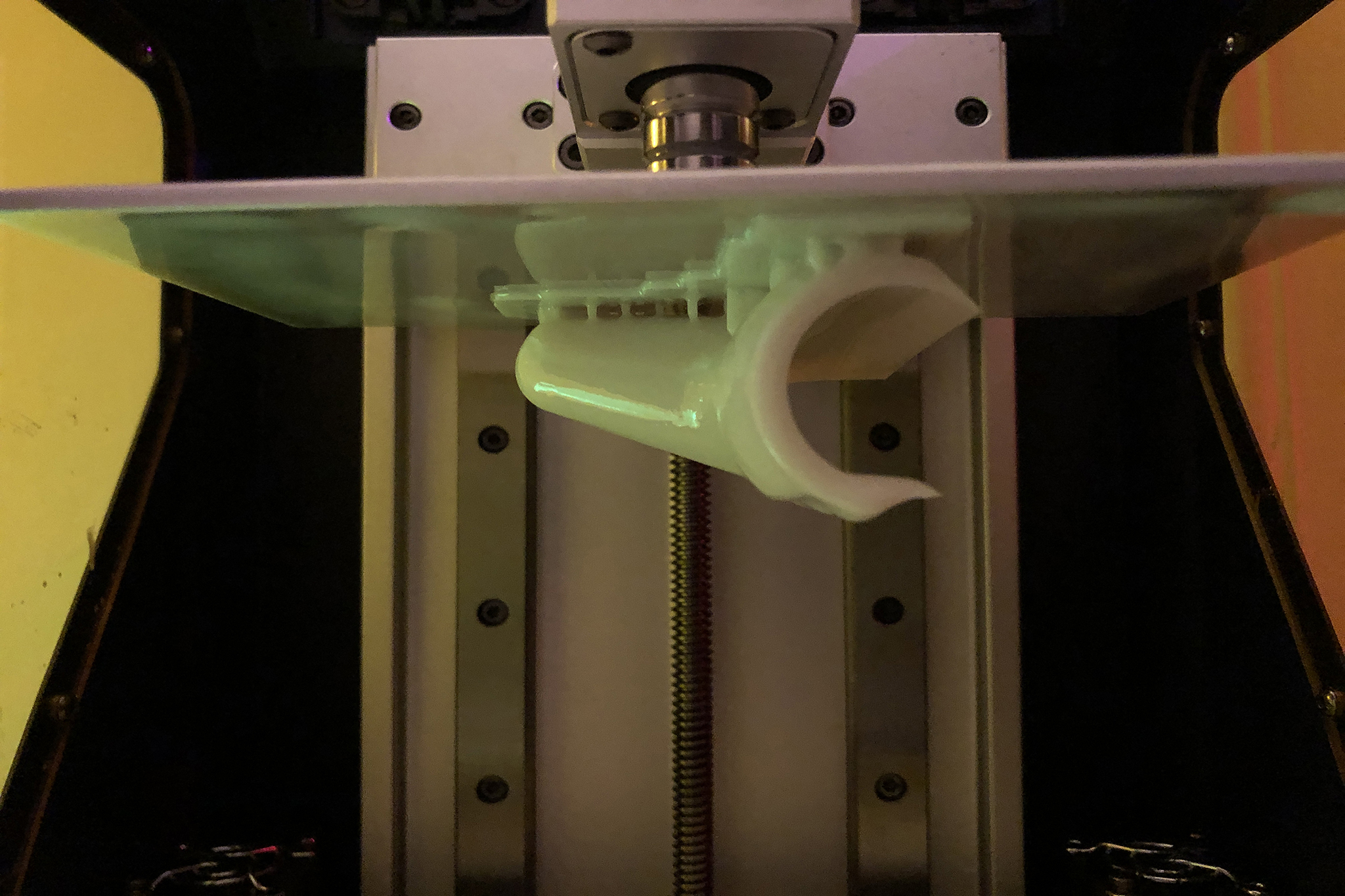 3D printing of handle bar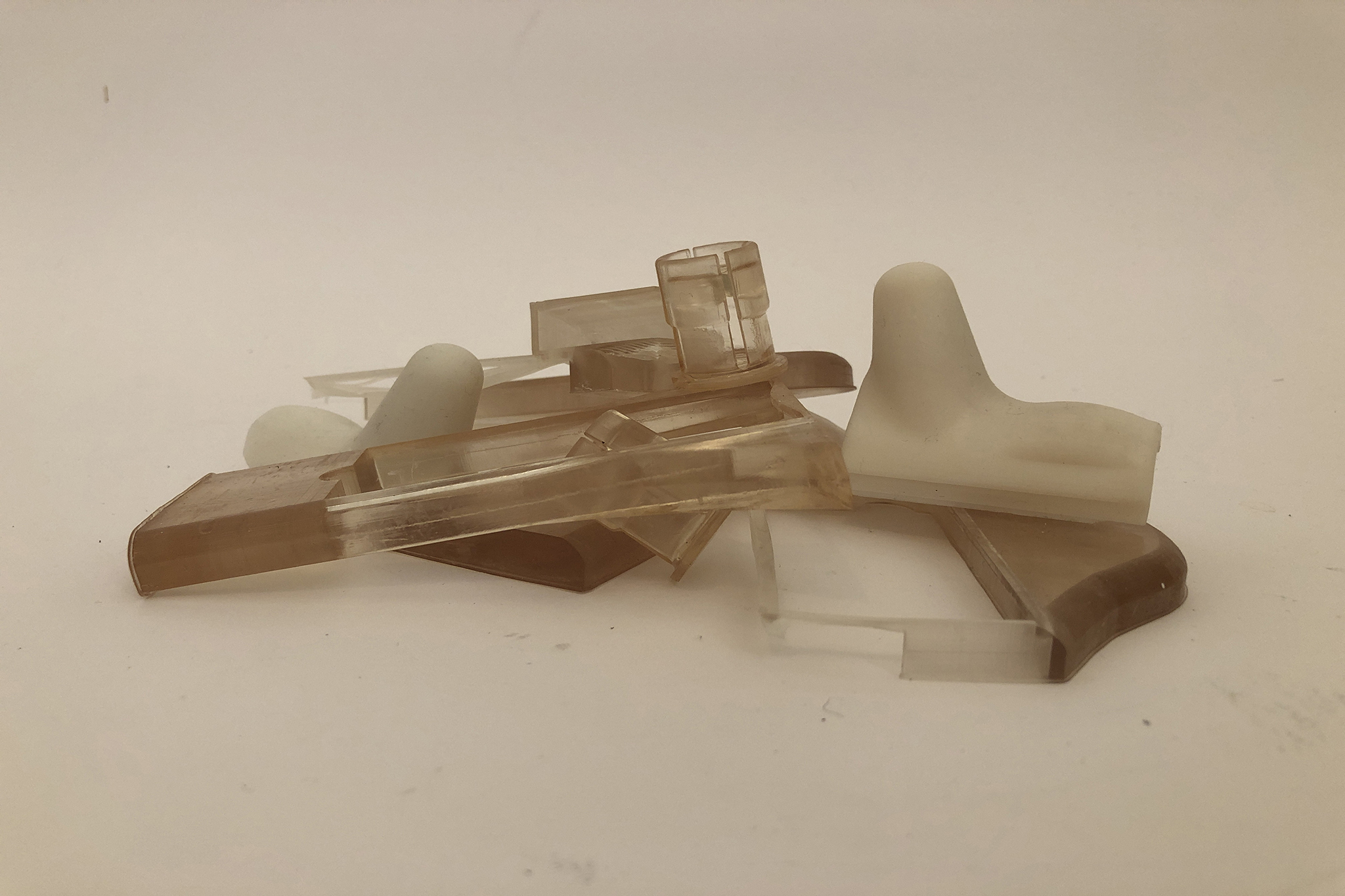 Pile of 3D prints in transparent and white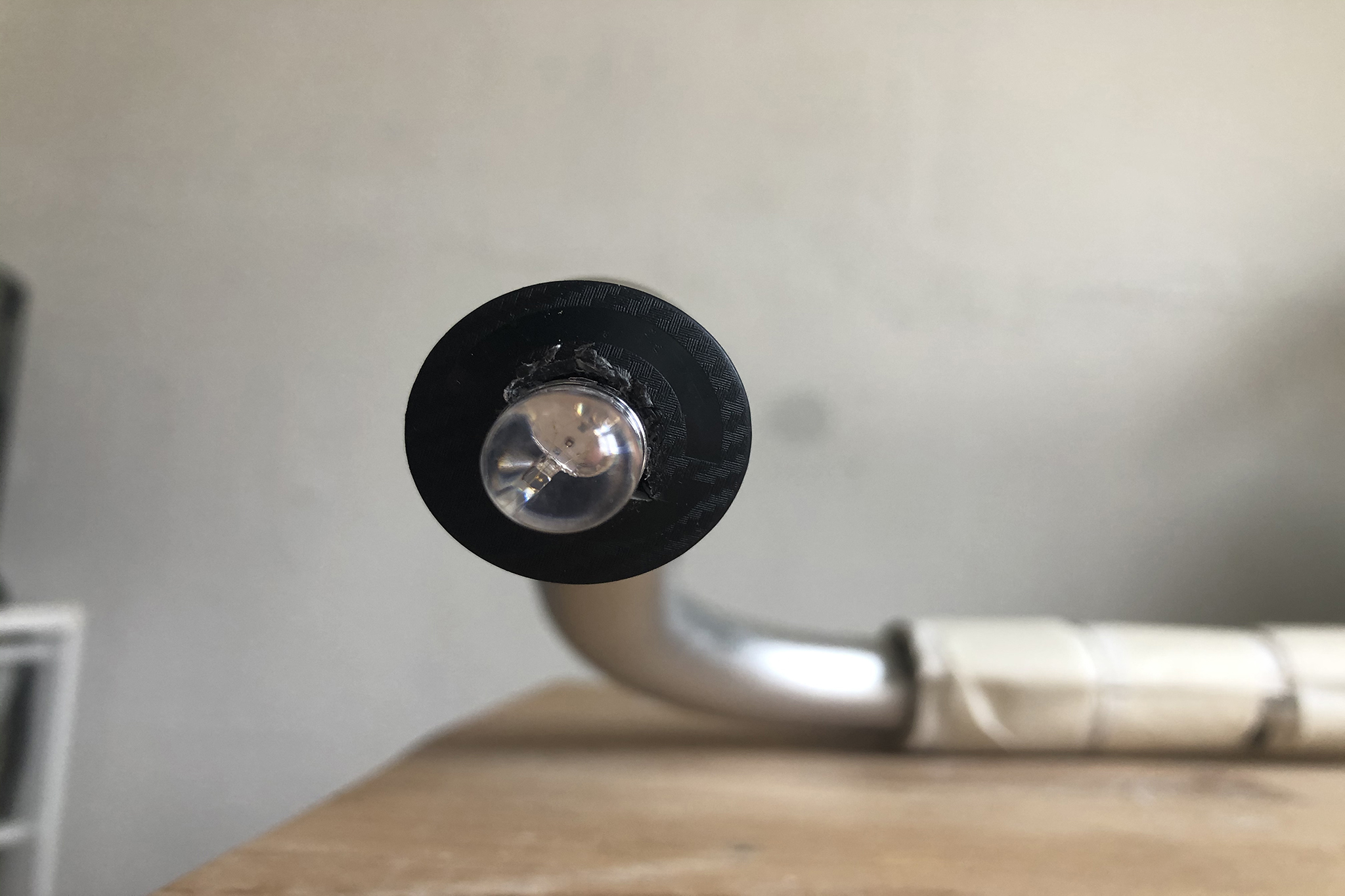 Mock Up front light