a short film on water in the Anthropocene
FIND a FACT & ACT:
water & weather, flora & fauna
– a design project by  Design & Social Context
– for 3. and 5+ Sem incl. MA anpassungsstudium
On- and offline supervision:
– Prof. Ineke Hans
– KM Maciej Chmara
– LB Ottonie von Roeder
Cooperationpartners / external advisors:
– Lynn Harles (Fraunhofer CeRRI)
– Naho Iguchi (NionBerlin)
– Anouk Haller (Nionhaus)
Start: 3-11-2020, 12:00 with online introducing talks and later on a visit to Nionhaus in Berlin-Neukölln
End:
23-2-2021 presentation of design,  incl. film
The Anthropocene is a proposed geological era dating from the start of significant human impact on earth's geology and ecosystems including climate change. Man decides how rivers flow, where agricultural crops grow, and what 'untouched nature' can remain. Fossilized plant remains that have been stored in the soil for millions of years are excavated and burned en masse.
In this project we work with established facts as starting point for a project with positive impact.
How do we deal with nature? In the anthropocene we mix it up: Farmland is sprayed with pesticides and bees find a better refuge in the city where flowers thrive without it. In cities surfaces have been paved and sealed, so that rainwater no longer finds its way to the flora and fauna that depend on it.
How can we mix with our environment in a way that it helps nature instead of hurting it?
We focus on surfaces in the city: the roofs, the yards, the streets and how natural elements such as water & weather impact our society, flora & fauna. What are  the facts? To find them we will visit exhibitions and have introductions by a number of researchers and practitioners from Fraunhofer Institute and Nionhaus Berlin. They will also advise on contacts and how to ensure that your act has the right impact.
Next to it the project will be supported by online talks from designers and filmers. For your presentation a design with a short film is expected.
Extra:
– A random reading and exhibition list is provided, but for now some info: A TRAILER  and a  DOCUMENTARY on Anthropocene.
– recomended exhibitions to visit:
bis 22 nov.: Urbainable, Akademie der Künste, Hanseatenweg10
bis 20 dec: Living the City, Flughafen Tempelhof, Platz der Luftbrücke
– If you  are up for it, you can work for yourself on a water competition (deadline 15 nov.) which is NOT a part of this project!
---
More about the partners in this project: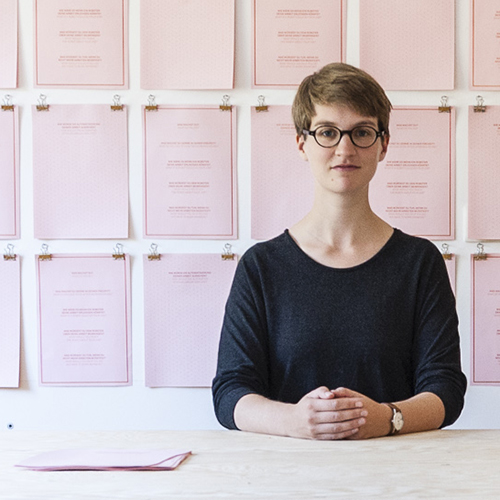 Ottonie von Roeder (MA Social Design Design Academy Eindhoven) works in the field of critical and social design, design research and design education. Trained as a designer in Switzerland, Germany, Israel and the Netherlands, she applies speculation and playfulness to understand and question existing cultural, societal and political systems and structures. To trigger a wider discourse and to communicate her concepts, she uses installations, objects, performance, video, graphics and photography as a media. In 2018 Ottonie won the Dutch Design Awards in the category Service & Systems  with Cow&Co. Ottonies work centers around topics such as the future of cities and consumption-production.
– Ottonie is involved as visiting lecturer supporting the research and conceptualizing phase of the design and filmproject.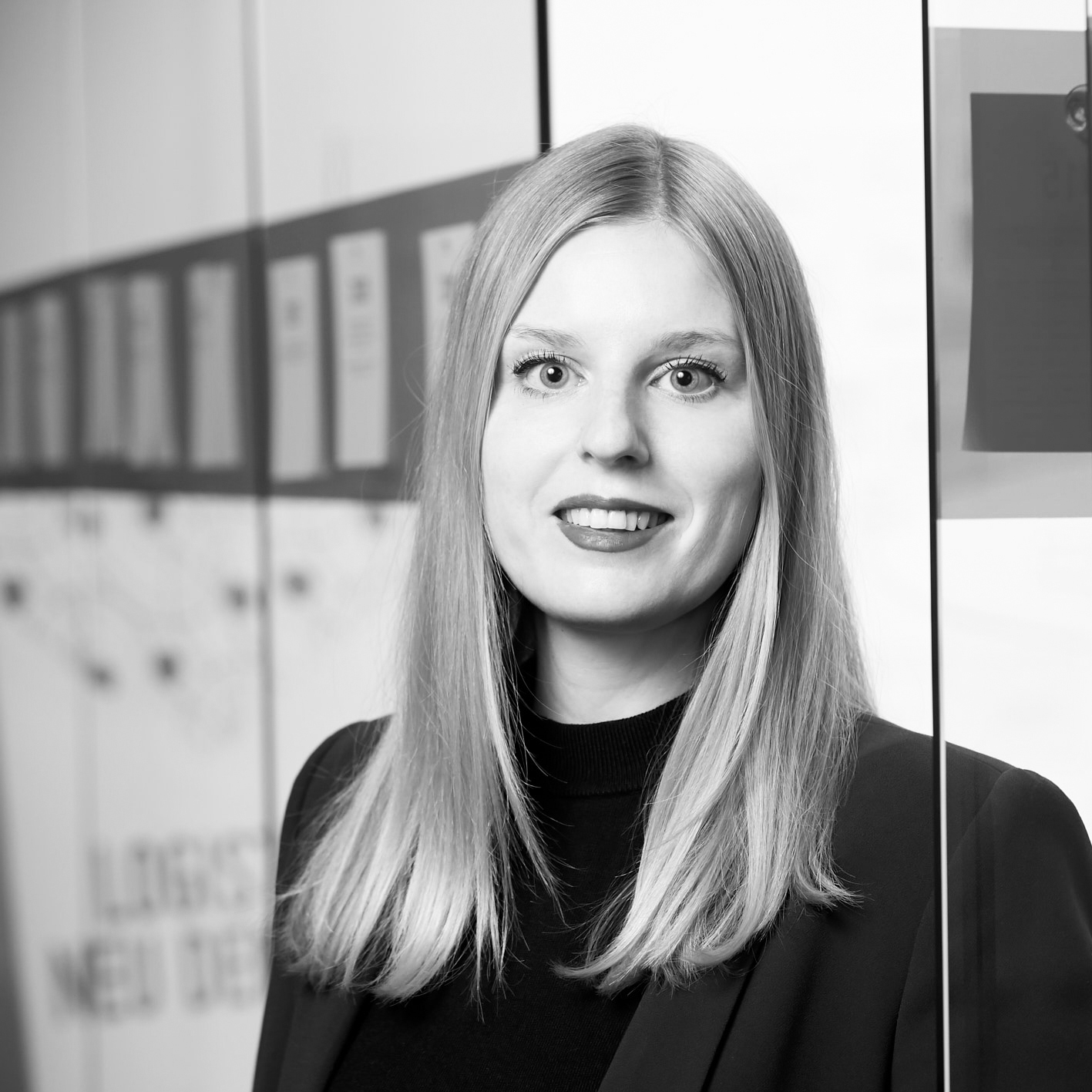 Lynn Harles focuses on the interdisciplinary field of tension between science and design with regard to socio-ecological challenges, especially in the context of biological transformation, see. As a research associate in the Design-based Strategy Development team at the Fraunhofer Center for Responsible Research and Innovation (Fraunhofer CeRRI), she will introduce to us: approaches and methods for interdisciplinary working between research and design and some exciting examples of sceintific facts applied in design projects and speculative design. She will also show how design can initiate a dialogue about bioeconomy.
–Lynn can be contacted for research and strategy related questions.
Nionhaus (an initiative of NionBerlin) is set up as a creative community building in a former department store in Neuköln with special attention to social, flora, founa and technology. Aim is to create a sustainable interior and exterior (roof and yard) that is close to nature and in warm touch with the the surrounding landscape and neighborhood.
– We will visit Nionhausand it might be the place where we will present our outcomes.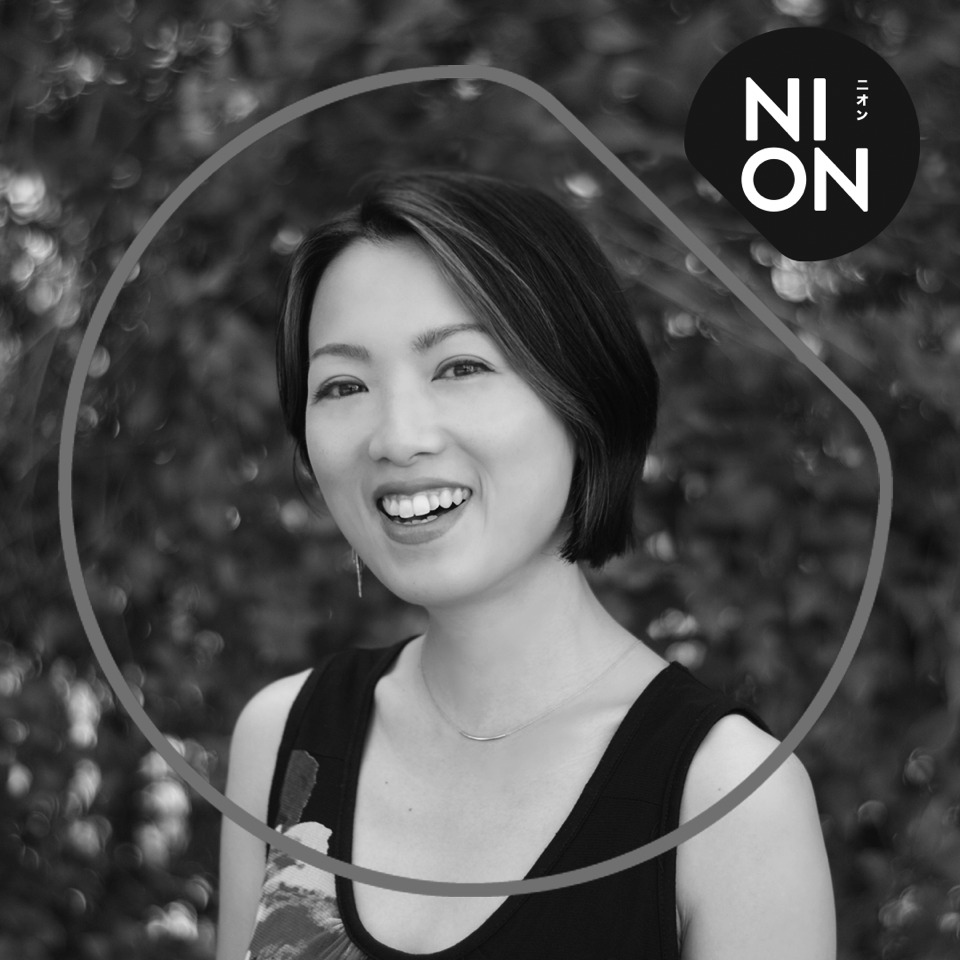 Naho Iguchi (Chief Community Catalyst at Nion) as a founding member of Nion and as artist/sustainable construction technician she leads the design process at Nionhaus. This is based on biophilic principlesaiming to bring people in closer contact with nature, such as weather, water, flora, fauna, light and air.
– Naho will give an introduction into Biophilic Design and can be contacted with questions on this during our project.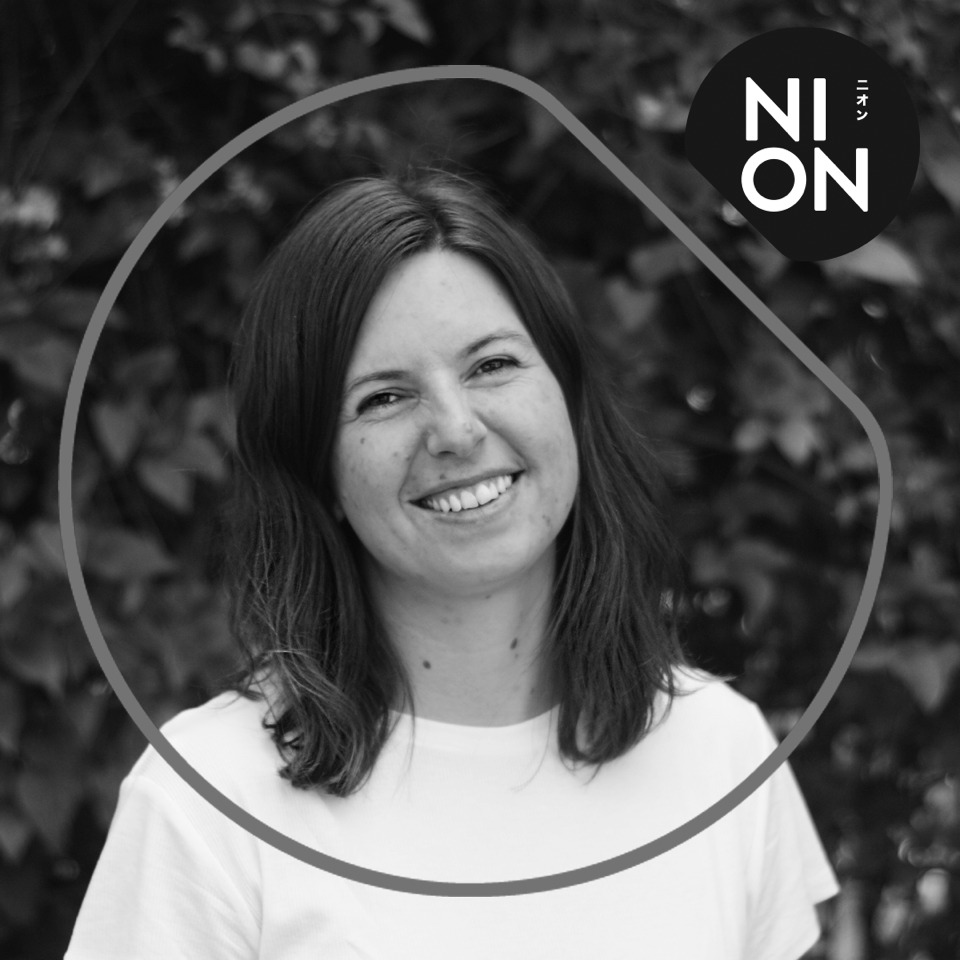 Anouk Haller (Community Lead at Nionhaus) has a history of working with creative startups and community projects, and as such in touch with Greenbox and Infralab Berlin(a team of Berlin Infrastructure companies: BSR, BWB, Vattenfal) but also with new connections like Living Future Europe. At Nionhouse she also relates to closer connections like the neighborhood and will give a tour in the Nionhouse explaining about the plans and problems to be dealt with.
– Anouk can be contacted to get in touch with the right people from Greenbox or Infralab.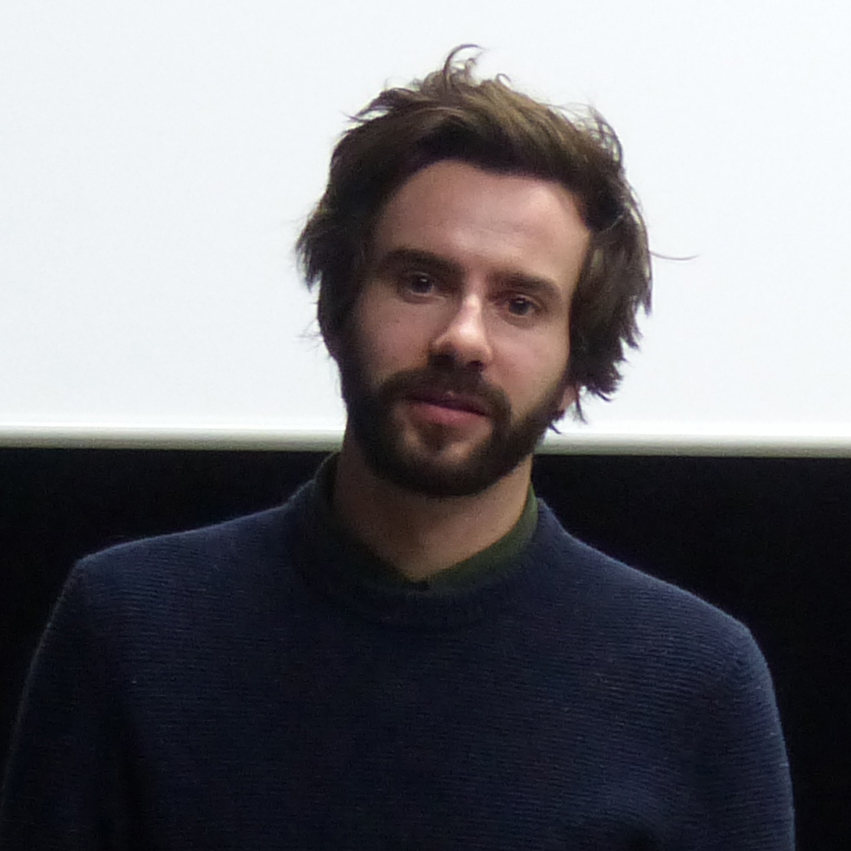 Alexandre Humbert was trained as a product designer (Design Academy Eindhoven) and gradually developed a fascination for, and expertise as filmmaker. He currently focusses on Filmmaking as a design practice. "As designers we are storytellers, we are not designing chairs but ways of sitting."
Based in Amsterdam, his work has been screened internationally and he collaborated on Films with recognized Artists and Cultural Institituions www.alexandrehumbert.com
– Alexandre will be advising on the short films to support the outcomes of the project.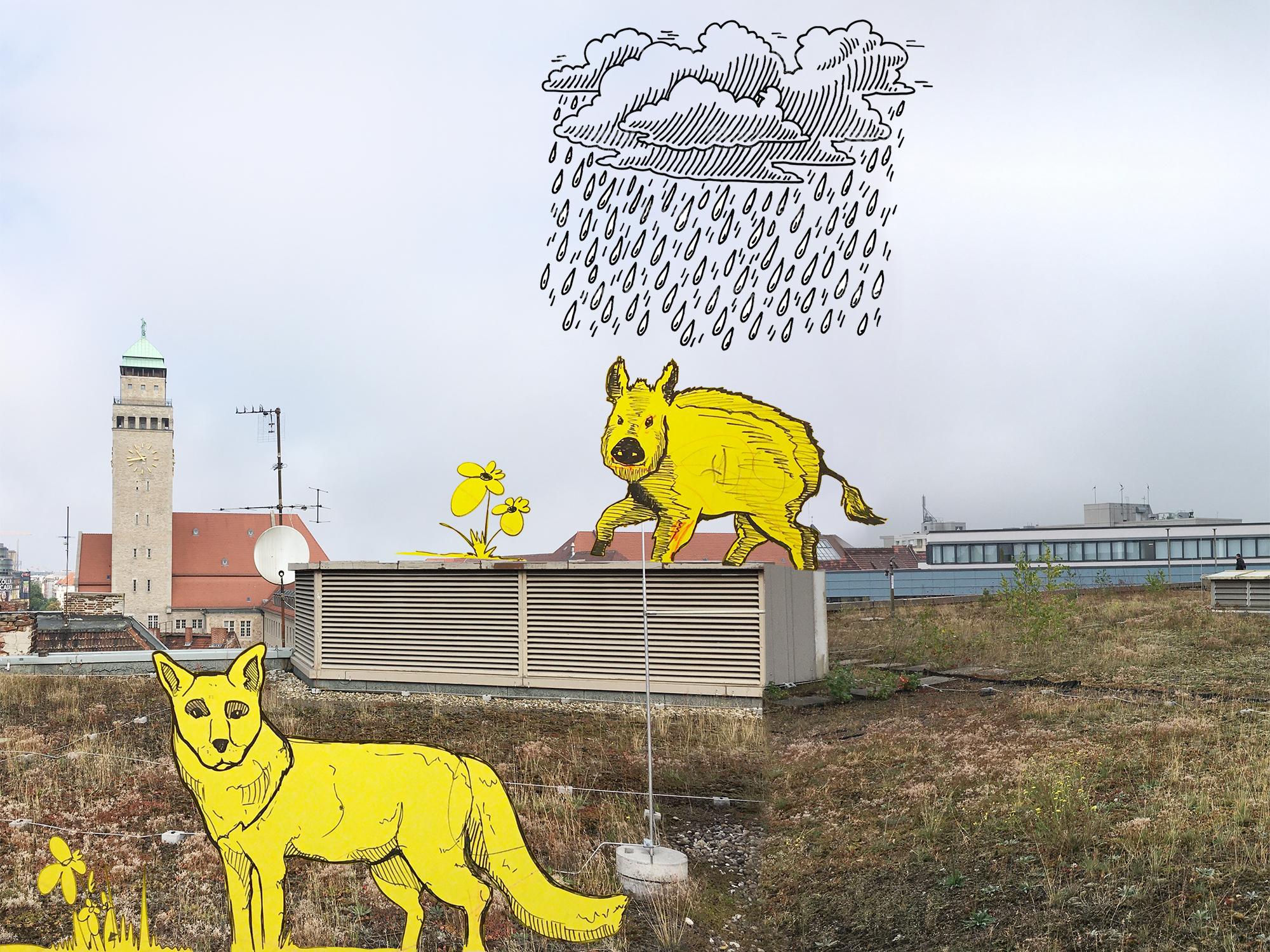 a view from the roof at Nionhaus Berlin-Neukölln