a Design & Social Context project
– 3, 5+ Sem. and MA Anp. students
– max 16 students
– Mondays and Tuesdays
– Rooms 202/203, fablab and plaster & ceramic workshops
Supervision:
– Prof. Ineke Hans
– KM Maciej Chmara
– LB Babette Wiezorek (Additive Addicted), 3d clay print workshops
– LfWL Petra Akrap, leader UdK ceramic workshop
Cooperating partner:
– KPM Berlin
– Design Campus / SKD Dresden
Dates:
– 2 May 10.00: Kick off
– 2 May 14.00: visit KPM Berlin
– 17 May: Excursion to Dresden
– 19 July: End of project
– 22-24 July: Rundgang exhibition
PROJECT:
The topic of Summer semester 2022 is: FIGURINES, meaning: sculptural figures made of ceramics. Technically you will either sculpt and model figurines in clay analogue, or choose to do so via 3D printing of clay, or mix the analogue and digital.
Next to it there are also many interesting links to historical, cultural, social and philosophical levels to learn and explore, such as:
• Functionality of objects
• Craft versus machine
• High & Low culture (kitsch)
• History & storytelling
• Meaning & Zeitgeist
How to attract a Fridays for Future Generation and discount focussed society and make a step to the 21st century with Figurines? What are the issues of our time and can we create figurines and characters that suit us today?
The project will be supported by a 3D clay-printing workshop at the UdK.
We will work together with KPM Berlin, we will visit their production plant and experts will take part in our interim and end presentations.
Next to it an excursion to the Staatliche Kunstsammlungen Dresden (SKD) is planned with a visit to the Porzellansammlung at Zwinger and to the Kunstgewerbemuseum at Schloss Pillnitz with its Design Campus. Here we will we meet a.o. director Thomas A. Geisler, who will also join us for the end presentation and who will select works for a presentation at the Kunstgewerbemuseum after the semester.
---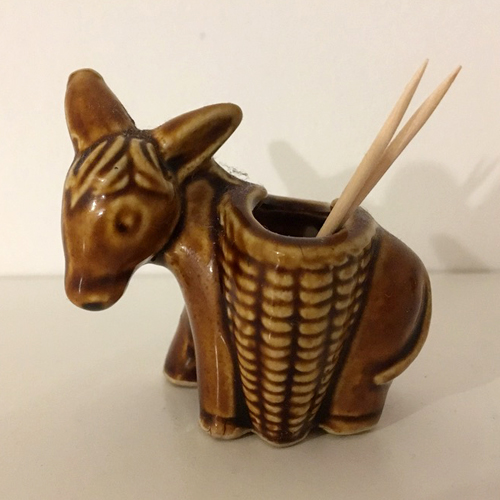 Functionality of objects
One can argue that figurines aren't always functional in a practical sense, but mentally they can be very touching, comforting, charming and just fun.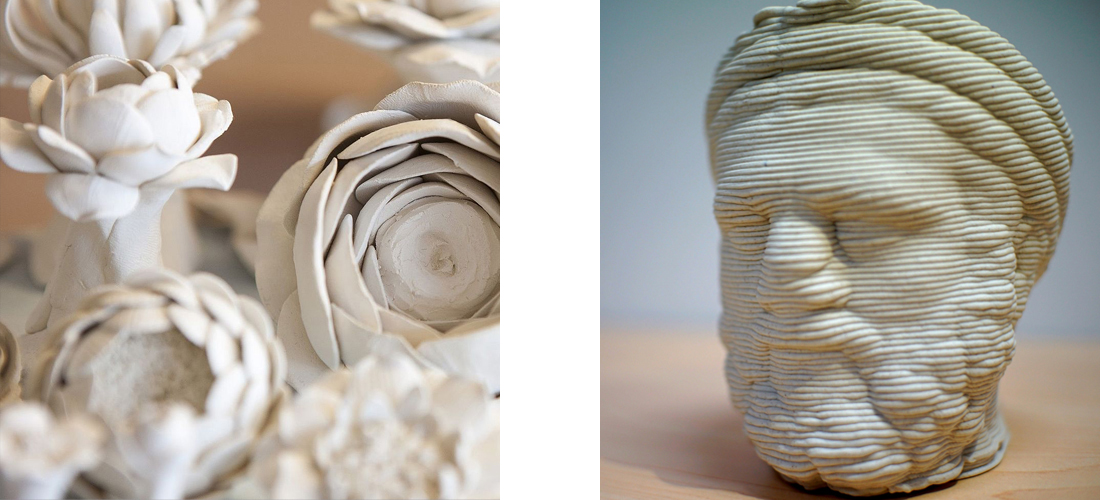 Craft versus machine
Traditionally, figurines are often very complex, labour-intense to make and consequently expensive. 3D printing could take over the complexity of hand work, but that means a new type of craft must be known and an old one might be threatened to get lost. How to deal with that?
How can traditional manufacturers keep their crafts alive and also connect to new means of production?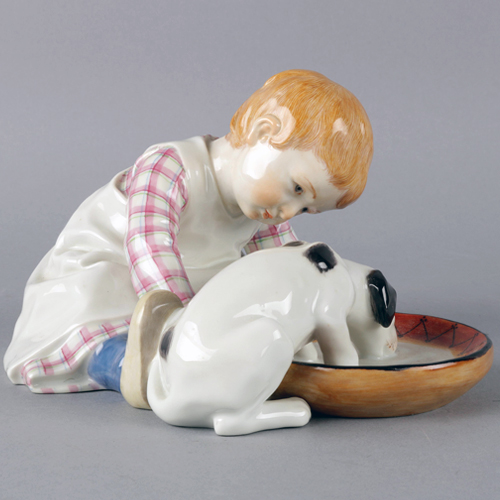 High & Low culture (kitsch)
Traditional figurines can be extremely expensive, but also popup as affordable souvenirs, or considered as something for the lower classes, found in bargain shops for extremely (unrealistic?) low prices.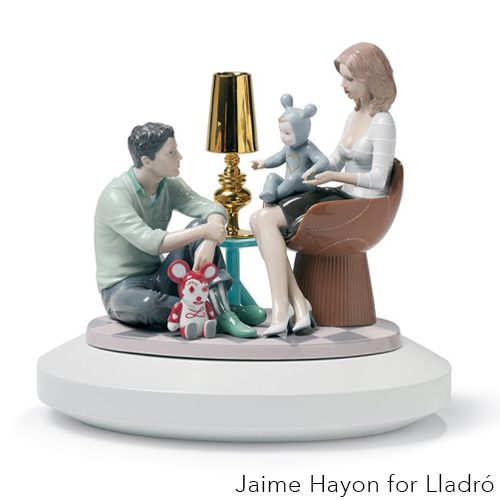 History & storytelling
There are interesting stories about the creation and use of figurines (origin, table culture, status, decoration,  also by different manufacturers in different parts of the World / Europe / Germany).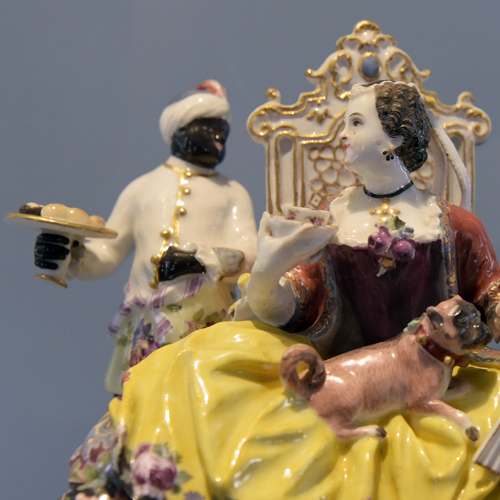 Meaning & Zeitgeist
Many figurines have – for instance in table settings – specific meanings, that are no longer generally known or appealing. Some also depict stereotypes that we see differently today (e.g. relationships men-women / colonialism).