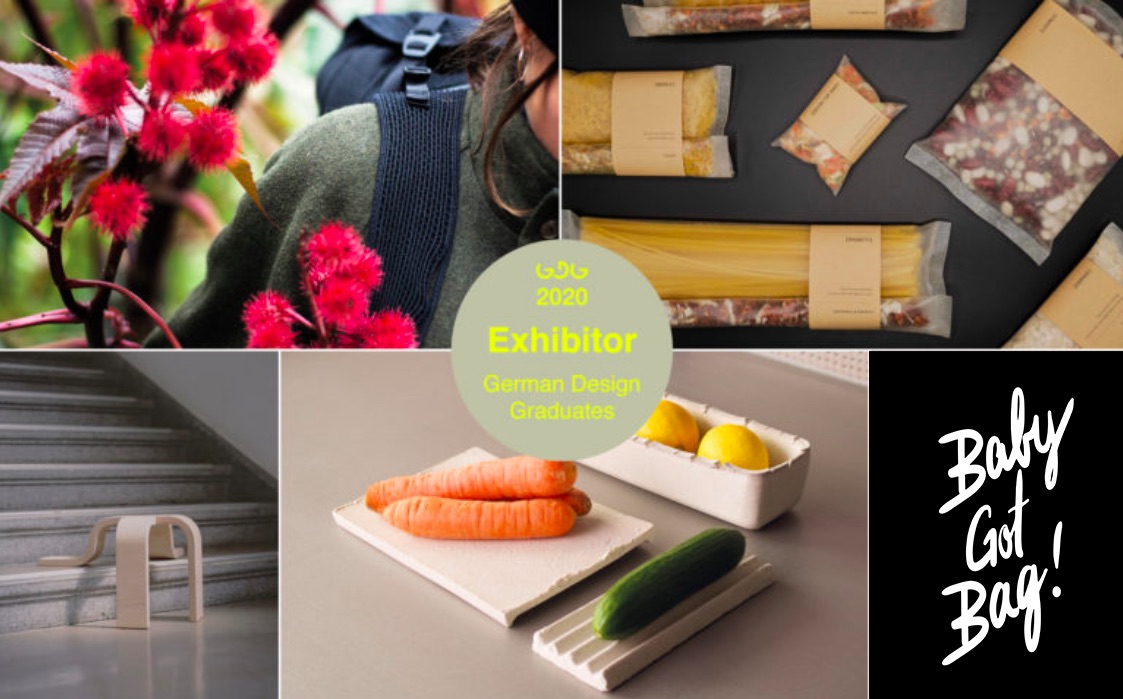 German Design Graduates is set up to offer visibility and networks to Graduates that come out of German
Design Education, via an annual museum exhibition, anaward gala and network event. In 2020 a total 159 graduates of 14 Hochschulen send in their work that is visible on the GDG platform,an online database with all graduates the so called HALL OF FAME. GDG is supported by a wide range of organisations from the professional design field: the ambassadors
For the annual exhibition at least 3 projects of all participating schools are picked by a Jury of 5 GDG ambassadors.
In 2020 the UdK exhibits are:
– Mattering by Amelie Graf (MA)
– Kaeru by Tim Bader (MA)
– Connie by Wen-Hsin Tu (MA)
– Relics by Georgia von le Fort (BA)
– Baby Got Bag by Daniel This (BA)
2020, is however a special year, that does not allow a physical exhibition, an award ceremony and network event with 600 people as in 2019. The selected works will be on show in a double-expo in 2021.
37prizes awardedby labels, press, industry, museums, designers, fairs, research organisations, etc.selected among all 159 applicants will be digitally announced on 2 November 2020 18:00 via the GDG website.
See more on the selected UdK exhibitors below, or all of the GDG 2020 exhibitors  HERE