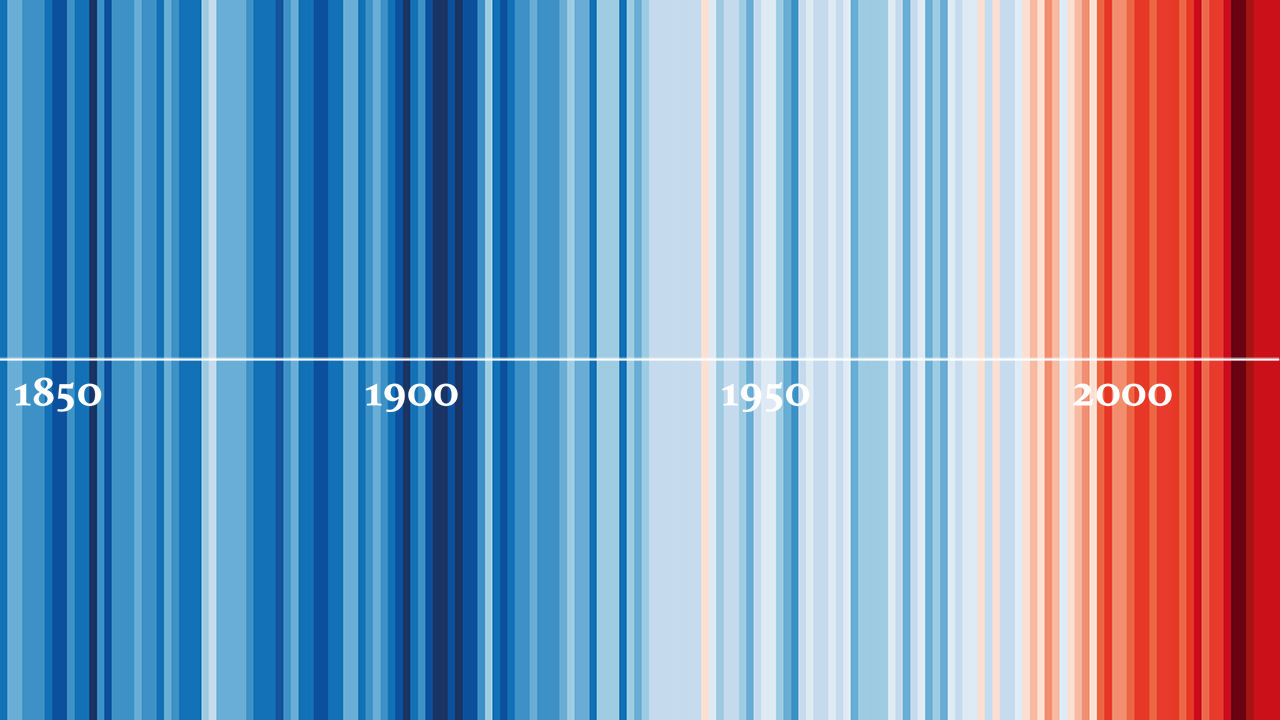 Ed Hawkins: warming stripes
Design & Social Context is keen to contribute to complex societal, political and strategic questions where design can play a role and even make a difference!
It is important that designers today are offered tools and opportunities to be prepared for future challenges that lay ahead of us in Design.
Climate Change is an important issue for our society and research into climate-change-orientated facts and figures and cooperations between (industrial) partners and researchers play a pivoting role in our projects. Design & Social Context aims to intensify closer cooperations between the applied arts, cultural, industrial and technological partners including research labs and let BA & MA students work and touch base with them in their design projects.
That is why Design & Social Context is related to Berlin Brandenburg' Climate Change Center.
Since 2018 a number of projects have been set that resulted in outcomes with potential impact on Climate Change and in award winning projects in the field of design.
Next to it, a number of graduates worked together with labs and Fraunhofer institutes coming up with exciting results.
CURRENT PROJECTS:
Supermarket of the Future
One Material, One project with BASF
Below a selection of previous projects:
Graduate projects | since 2018 – selection
Find a Fact & Act | 2020/'21 – with intro's from Nionhaus Berlin & Fraunhofer CeRRI
Talking Shop | 2020 – presents for planet earth
Past Present | 2019/'20 – including a mini symposium: Conservation for Innovation
New Grounds | 2018/'19 – with exhibitions at Istanbul Design Biennial & Bauhaus Archiv Berlin and mini symposium: What Design Can Do
Power House | 2018 – including a mini symposium: Sense & Sustainability